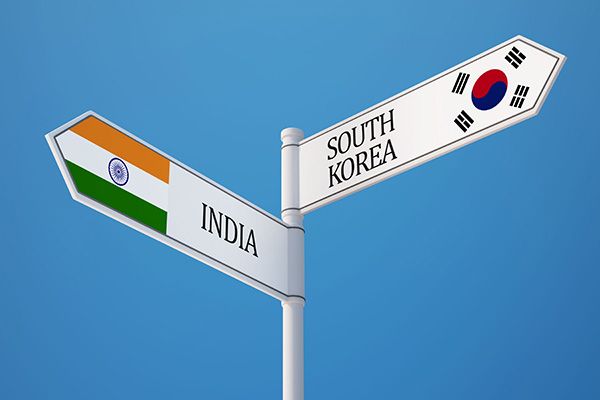 MOHALI: A high-level business delegation from Republic of Korea (South Korea) today expressed willingness to invest in Punjab and Chandigarh.
South Korea also evinced interest in investing in joint-venture partnership with industrialists from northern region and in developing infrastructure projects, including smart cities, transportation and power generation.
"Korea is particularly keen to forge business ties, joint ventures (JVs), partnerships, mergers and develop other inter-trade mechanisms like appointing dealerships and distributor channels with the industrialists from northern India, especially Chandigarh and Punjab, considering the immense potential in this region for Korean technologies and products having large number of small and medium industries," said Joon Gyu Lee, Ambassador of Republic of Korea (ROK) in India.
The delegation started its visit from an Indo-German-Japanese joint venture unit for manufacturing oil seals and sealing products for domestic and global automobile markets at Basma, near Banur.
"The recent visit of Prime Minister Narendra Modi to Korea and various steps taken by India and Punjab Government for ease of doing business…coupled by success of several existing Korean companies in India, many new companies are interested in investing and setting up industries in India and becoming a key partner in 'Make in India' initiative," said Mr Lee while speaking during his visit to the plant.
"My country South Korea has offered to set up a $10 billion fund to support several of his ambitious projects, from bullet trains to smart cities. This will comprise an economic development cooperation fund of $1 billion and export credits of another $9 billion.
"This fund will be used to support several of Prime Minister Modi's initiatives on infrastructure development, including smart cities project, railways, power generation, transmission and also other sectors that can be agreed upon at a later stage," Mr Lee added.
The business delegation comprised various Korean companies, including automobiles, infrastructure, steel, consumer electronics, investment, consulting, and Information Technology.
During its two day visit, the delegation will tomorrow be meeting Punjab Chief Minister Prakash Singh Badal and Finance Minister Parminder Singh Dhindsa.