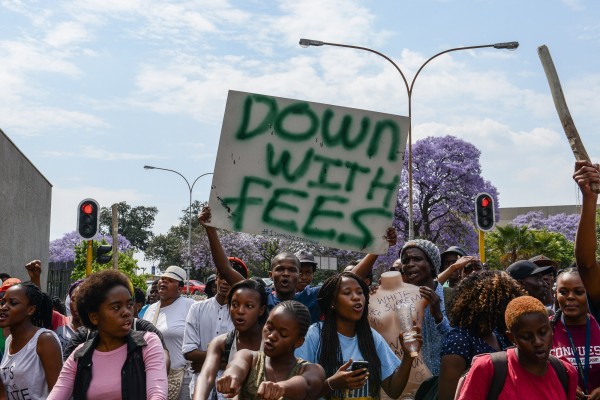 Statistics South Africa (Stats SA) said on Tuesday that the national unemployment rate rose 0.5 per cent to 25.5 per cent in the third quarter.
That accounts for 5.4 million people out of work in a nation of 53 million.
The report could not have come at a worse time for the government of President Jacob Zuma, which is dealing with demonstrations across the country.
Last week, tens of thousands of university students marched in protest against proposed 11 per cent tuition hikes.
Despite Zuma's efforts to mediate, the protests have continued. Students say they want the standards of education to improve and for tuition to be free. They also want long-term investments into improving the standard of living.
This comes against the backdrop of on-and-off labor strikes in the coal sector after demand for higher pay was rejected by employers.
South Africa's economy is also suffering from a waning global demand for commodities, which has also hit hard at the country's rand currency. On Tuesday, the dollar gained 0.35 per cent against the rand to settle at 13.68 at press time, and appeared to be approaching the 10-year low of over 14 rand.
GDP growth stagnated by one per cent in the second quarter; Finance Minister Nhlanhla Nene cut growth forecasts for 2015 from two to 1.5 per cent.
Forecasts for 2016 were cut from 2.4 to 1.7 per cent.