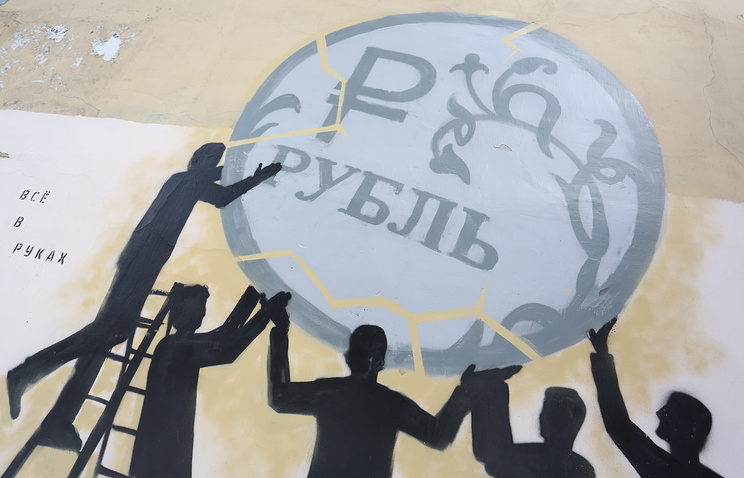 Currency interventions the Russian Finance Ministry will start in February will weaken the ruble by no more than 5-10% under current oil prices, Sberbank CIB said in its review on Tuesday.
Purchases of the foreign exchange will provide an extra inflow of ruble liquidity but the Bank of Russia has instruments enabling sterilization of its surplus, the bank said. Therefore the difference between market rates and the key rate of the Central Bank will most probably remain approximately the same as now and currency interventions will not entail relaxation of monetary conditions.
Russian Finance Ministry announced earlier it will start buying and selling the foreign exchange on the domestic market since February.
"According to our estimates, the new currency intervention program may lead to weakening of the Russian currency by no more than 5-10% under current oil prices. Our calculations make possible to assume that inflation may accelerate by 1.3 percentage points against 10% ruble weakening and the tough monetary policy should offset such inflation effect," Sberbank CIB said.