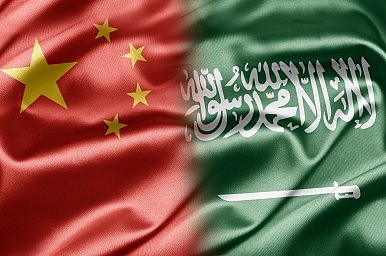 RIYADH: Saudi Arabia China's biggest economic partner in the region with their bilateral trade standing at $70 billion annually.
The Chinese ambassador to Riyadh, Li Chengwen stated this on Thursday at a high-profile business meeting that brought together Saudi entrepreneurs and their Chinese counterparts operating in the country.
The envoy said, a strict agreement has been reached between the two countries to prevent counterfeit goods from entering the two markets. "Involved parties will be blacklisted," Chengwen said.
Minister of Commerce and Industry Tawfiq Al-Rabiah and the Chinese side inked the MoU on the protection of the Saudi consumer that aims to reduce the flow of counterfeit and fake goods and prevent abuses of some merchants and factories in both countries.
Addressing the young entrepreneurs, Chengwen said: "You have to work hard. Our businesses can develop only on the basis of mutual respect and innovation thanks to the rapidly growing relationship and mutual confidence."
He said excellent understanding between the two sides has increased through exchanges and offering as the Saudi side fully understands the requirements of Chinese companies and the Chinese side in turn knows the needs of its Saudi friends.
On "one belt and one road," the envoy said, a cooperation agreement between the two sides has been signed recently. "The Saudi Cabinet authorized the Chairman of the Committee of Economy and Development in consultation with the Chinese side," he added.
According to him, China is counting on the pivotal role of the Kingdom in the activation of its initiative; the initiative of peace, cooperation and openness, tolerance and mutual learning to revive the Silk Road, one of the most important trade crossings in the continents of the ancient world Asia, Europe and Africa.
For the first time, a giant China bank, Industrial and Commercial Bank of China (ICBC), has opened a branch in Riyadh, becoming the first Chinese bank to have a presence in the field of banking operations for individuals in the Kingdom.
The Chinese bank will provide funding for all investors, both Chinese and Saudis, who wish to obtain funding for its projects in the Kingdom, the envoy added.
He pointed out that China is currently one of the fastest growing economies as well as the Kingdom, which is witnessing a major shift in the field of diversifying its economy, and raising the infrastructure level and job creation.
"We are confident that the "belt and the road" will help the Kingdom and the region as well as China, to accelerate the pace of development and sustainability of both," he said.