Energy-efficient commercial buildings in South Africa deliver better returns for their owners, and as a result are better investments, according to a new study conducted by Investment Property Databank (IPD) and the Green Building Council of SA (GBCSA).
The research results for last year show that energy efficient buildings had greater occupancy levels, generated higher net incomes a square metre and delivered higher net income growth compared with less efficient buildings.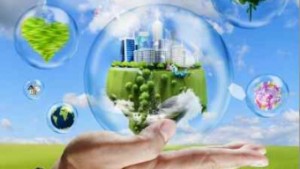 In addition, these greener buildings consumed about a third less electricity and half the amount of water, which meant lower utility bills for occupiers, enabling businesses to reduce operating costs.
The investigation considered 461 commercial buildings owned by nine funds: Growthpoint Properties, Hyprop Investments, Investec Property Fund, Liberty Properties, Old Mutual Property, Pareto Limited, SA Corporate Real Estate Fund, Delta Property Fund and Vukile Property Fund. It compared the performance of properties with top quartile energy efficiency to the rest of the sample, which represented a large portion of the South African commercial property sector.
The results revealed that in the year to December last year, properties with top quartile energy efficiency delivered a total return of 15.9 percent, which was 170 basis points higher than the balance of the sample, which delivered a 14.2 percent total return.
The IPD South Africa Annual Green Property Indicators, sponsored by the Old Mutual Investment Group South Africa (Omigsa), was released at the seventh annual GBCSA convention in Cape Town on Friday.
Brian Wilkinson, the chief executive of the GBCSA, said the index confirmed that investing in energy efficiency was good business for property owners and was set to become an important tool to drive even more sustainable and efficient buildings in the country.
"Green leadership is having a huge impact on commercial property in South Africa. The benefits for users of green buildings have already been widely established," he said.