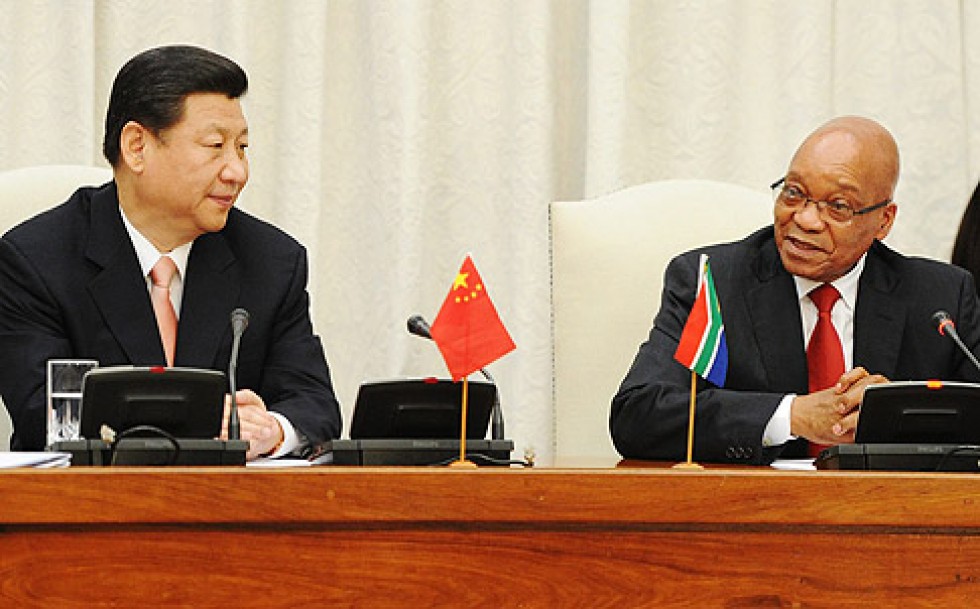 Pretoria's contribution to the New Development Bank is expected to be made before the end of February next year, the Treasury said.
An African regional center of the BRICS bank will be based in Johannesburg.
South Africa wants to use 2 billion rand ($149 million) from the sale of its Vodacom shares as an initial capital contribution to the BRICS New Development Bank, the National Treasury said on Wednesday.
The NDB with about $50 billion in capital to invest in public infrastructure will compete with institutions where the US has considerably more influence—organizations such as the World Bank and the International Monetary Fund.
South Africa has sold its stake in the mobile phone company Vodacom.
"The share sale is expected to yield total receipts of 25.4 billion, of which 23 billion has been provided to recapitalize Eskom," Treasury said in a document tabled in the South African parliament.
The BRICS New Development Bank will name its first investment in April next year and the first loan will be issued in yuan not dollar, top officials have confirmed.
The bank has an initial authorized capital of $100 billion.
Its initial subscribed capital of $50 billion will be equally shared among the founding members.
The paid-in reserves are planned to be denominated in each country's currency. The Chinese renmimbi is also expected to replace the dollar at the BRICS Bank, especially for projects in Asia.
As agreed by the five countries, the first chair of the board of governors has been nominated by Russia, the first chair of the board of directors by Brazil, and the first president by India.