Cape Town – Trade and Industry Minister Rob Davies says the department has established a forum to oversee applications for funding as the much anticipated Black Industrialist Programme now comes into effect.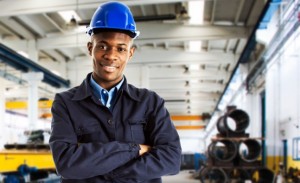 This comes after Cabinet approved the Black Industrialists Policy on 4 November 2015, a strategy that seeks to promote the creation of black industrialists as government pushes for industrialisation with emphasis on economic inclusion.
Minister Davies announced this when he briefed journalists at the Imbizo Centre, in Cape Town, on Thursday.
He said the forum will be tasked with coordinating applications from aspiring and emerging black industrialists, particularly those that are involved in the manufacturing sector.
"We are asking all parts of government that are responsible for development finance institutions (DFIs) on providing incentive programmes to dedicate a particular section of their activities to support the Black Industrialists Programme.
"We will create a forum of officials responsible for funding decisions in participating DFIs.
"They will be gathered into a forum and that forum will look at applications. Those applications will come in and they will pick the best of those applications to support them according to the mandate of the institution," he said.
The Minister said the forum will play an information sharing and coordinating role, which will include a pre-assessment of the black industrialist applications.
However, the Minister said the forum will not be empowered to make the final funding decisions for black industrialists, and said that function will remain with DFIs themselves.
When Economic Development Minister Ebrahim Patel tabled his budget vote in May this year, he announced that R23 billion would be set aside to support government's plan to create black industrialists, with R3 billion of that amount to be made available during the 2015/ 16 financial year.
Minister Davies said the black industrialist programme would also be supported by a further R3 billion from the Land Bank, R100 million from the Small Enterprise Finance Agency (Sefa), R2 billion from the Development Bank of Southern Africa (DBSA) and R100 million from the KwaZulu-Natal Growth.
He said the programme would aim to target the right people.
The Minister said the policy describes a black industrialist as a juristic person that includes co-operatives, incorporated in terms of the Companies Act (2008), owned by black South Africans as defined by the B-BBEE Act, who creates and owns value-adding industrial capacity and provides long-term strategic and operational leadership to a business.
A black industrialist can also be a natural person, and that black industrialists must provide strategic and operational leadership to a business with a high-level of ownership – over 50% and/or exercising control of that business. They must be personally involved in the business and be involved in the manufacturing sector.
"Now with the adoption of the strategy, that has gone through Cabinet, and the work that has been done, this programme will start to operate.
"What we have been saying for the longest time, and this has been the work of the Industrial Action Policy Plan, is that the only future for us – and this is also the view of the African continent – is that we need to move up the value chain and industrialise.
"If we are going to do that, we have got to do it in a way that promotes economic inclusion," he said.
New scheme for black industrialists
The Minister said, meanwhile, that a further forum will be established in partnership with state-owned companies to provide opportunities for black industrialists.
This will include providing them with mentoring, incubation and support in export market promotion.
He also said a new scheme has been established to provide new industrialists with capacity to enter the market and to boost their domestic and international competitiveness.
"We are also announcing the black industrialist scheme.
"The quantum of the grant will depend on the level of black ownership, management control of the project… and it will be to support capital investment, feasibility studies towards a bankable business plan, post investment support and business development services," he said. – SAnews.gov.za