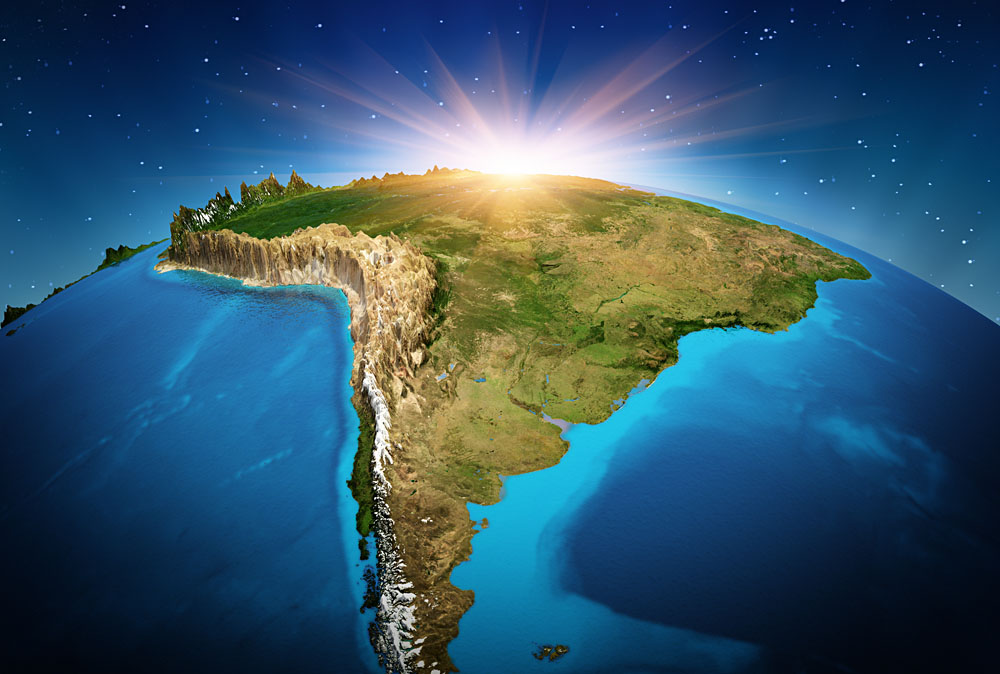 Four South American countries have proposed to build a coast-to-coast corridor, which would link South America's Atlantic and Pacific coasts, to facilitate the flow of goods and boost exports.
The governments of Argentina, Brazil, Chile and Paraguay agreed on the project during the 49th Mercosur Summit held Monday in the Paraguayan capital city of Asuncion, Chilean daily La Tercera reported Wednesday.
Chilean President Michelle Bachelet met with her counterparts on the initiative, agreeing to "begin the studies to bring about the longtime goal: the construction of an interoceanic corridor," the daily said.
The proposed route would link the Brazilian city of Campo Grande, in the southern state of Mato Grosso del Sur, with the Chilean city of Iquique, connecting roadways, waterways, ports, airports and rail lines along the way.
The heads of state attending the summit also agreed to launch a pilot program to ease border customs procedures to facilitate flow of goods.
A research group is expected to form and present its first report in 2016 on an upcoming international seminar to be hosted by Chile.
The corridor would make it easier to transport some 65 million tons of exports each year from Brazil to Asia-Pacific markets, as well as 9.58 million tons of agricultural products from Paraguay that currently get shipped abroad from Brazilian ports.
China, with its rich experience in railway building, backed a transcontinental train project in South America which was unveiled in June, as part of a Brazilian national infrastructure program.
The train linking Brazil's Atlantic coast with Peru's Pacific coast would go across the agricultural heartland of Mato Grosso State, and create a South American trade corridor that would make it easier for Brazil to export products to China, without having to go through the Panama Canal.
The coast-to-coast train was one of the main cooperation projects between China and Latin America promoted by Chinese Premier Li Keqiang during his four-nation tour of South America in May, which included Peru, the Pacific terminal of the proposed railway.