CAPE TOWN, Sept. 23 (Xinhua) — South Africa's newly appointed Minister of Mineral Resources Mosebenzi Joseph Zwane was sworn in on Wednesday, pledging to restore stability in the mining sector.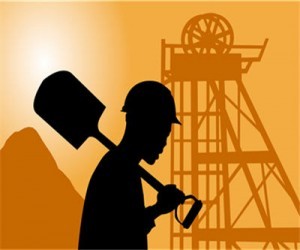 Zwane said his priority was to create jobs, prevent job losses and reduce unemployment.
President Jacob Zuma and Deputy President Cyril Ramaphosa witnessed the swearing-in of Zwane in the Union Buildings, Pretoria.
Zwane's appointment was announced by the Presidency on Tuesday evening.
He took over from Ngoako Ramatlhodi, who has been appointed as Public Service and Administration Minister, following the death of former minister, Collins Chabane who died in a traffic accident in March 2015.
Zwane's appointment came as the South African mining sector has been hard hit by massive retrenchments, labor unrest, declining commodity prices and lower demand.
Zwane said after the swearing-in ceremony that he was not afraid of challenges as he has been dealing with them throughout his life.
"I have not rose to be where I am mistakenly. I've walked through the ropes to be where I am. I believe with the support of all South Africans, we should be able to tackle all issues facing the department," said Zwane.
Zwane was member of the executive council of the Free State Province before he was appointed minister of mineral resources.