JOHANNESBURG, Dec. 10 (Xinhua) — The South African government will start implementing concessions on the new visa regulations after concerns were raised by various stakeholders, a senior government official said on Thursday.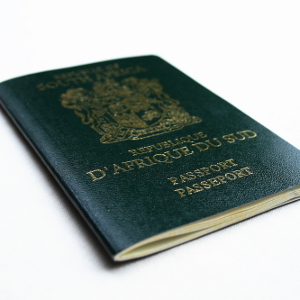 Concessions which will take effect within the next three months include the introduction of an Accredited Tourism Company Programme for China, India and Russia with a possible extension to other visa requiring countries, said Mkuseli Apleni, Director-General of the Department of Home Affairs (DHA).
Within the next three months, the country will implement biometrics collection, starting with a pilot project at the country's three main airports, Apleni said while briefing tourism stakeholders on immigration regulations in Johannesburg.
Between three months and one year the country would implement other measures to ease travelling, he said.
These include increasing visa facilitation centres in China, India, Zimbabwe and other countries.
"Concessions that would be effected beyond one year includes installing systems for pre-flight checks (including operational-centres) at international airports, upgrading Advance Passenger Processing systems and implementing a passenger name record to enhance risk assessment, "said Apleni.
In the next three months the government will allow sports bodies and schools to write letters for minors to cross the South African border, according to Apleni.
South African passports will include the names of both parents to lessen the burden of parents having to carry birth certificates for their children, he said.
The DHA had held closed sessions with the stakeholders to listen to their concerns over the new visa regulations, Apleni told Xinhua.
He said the session was fruitful.
"Some people were criticising without knowledge of the regulations. The US were criticising us for demanding that children have to have birth certificates but that is what they demand from South African citizens,"Apleni said.
"We are now working with the (SA) Department of Tourism to make the implementation easier also that it would be easier for tourists to visit the country and those coming for business,"he said.
South Africa introduced new visa regulations in May last year, requiring tourists to apply for visas in person. In June this year, another set of new rules took effect, requiring children to submit unabridged birth certificates when travelling abroad.
The tourism sector say the new rules have led to a sharp drop in the number of tourists.