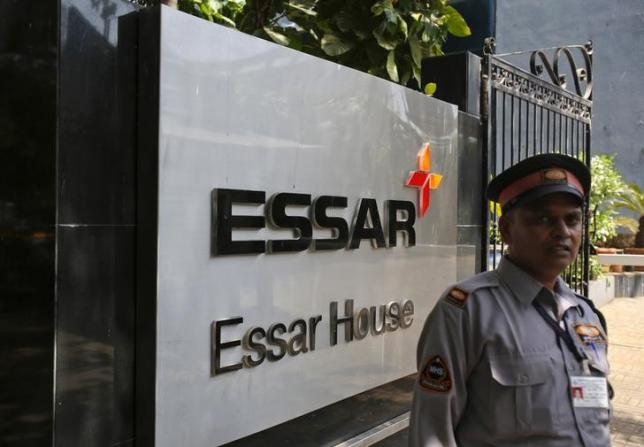 India's Essar Group has secured a $330 million loan from Russian bank VTB to delist shares in its oil refining subsidiary Essar Oil Ltd, two sources familiar with the matter told Reuters.
Obtaining the loan is an important step for the Indian firm to allow it to move closer to a final deal to sell a stake to Russia's top oil producer Rosneft.
Essar, promoted by billionaire brothers Shashi and Ravi Ruia, needs funds to pay down debts to banks including Standard Chartered, while Rosneft wants to spread its reach across Asian markets to hedge against the risk that any new Western sanctions against Russia could hit crude sales.
The Indian steel-to-oil group wants to delist shares of its Essar Oil unit before striking a final deal with Rosneft, and has set a floor price of 146.02 rupees ($2.19) per share to buy out minority shareholders.
The Indian group secured a $1 billion credit line with VTB and a 10-year crude purchase deal with Rosneft during President Vladimir Putin's visit to New Delhi last December. India Prime Minister Narendra Modi will visit Russia later this month.
Essar Oil, the country's second-biggest private refiner, in July signed a preliminary deal with Rosneft to sell a 49 percent stake in its 400,000 bpd Vadinar refinery in Gujarat.
Rosneft is currently undertaking due diligence of Essar Oil, a source with direct knowledge of the matter said, adding that the deal was expected to be completed by March.
"Essar Oil doesn't have the balance sheet strength to make an open offer to buy-back its shares," said Prakash Diwan, director of advisory firm Altamount Capital Management.
As of March 31, Essar Oil had debt of about 271 billion rupees ($4 billion), according to the company's annual report.
A deal with Essar is consistent with Rosneft's goal of channeling 40 percent of its oil exports to Asian markets by 2019, up from about a third now, following a chill in relations with the West over Moscow's role in the Ukraine conflict.
"A stake purchase in Essar Oil will help Rosneft participate in global trade without being subjected to western sanctions and Essar, which is a cash-strapped group, will get money to get rid of some of its debt," said Diwan, who said Rosneft would be able to capitalise on synergies between Essar Oil and its other global operations.
Last year, VTB provided $1.2 billion financing to the Indian conglomerate to help it delist shares of Essar Energy from the London Stock Exchange.
A Russian financial source confirmed that VTB had extended $330 million of credit to Essar Oil.
Essar Oil did not respond to a request for comment, while there was no comment immediately available from VTB Capital, the investment banking unit to which VTB directed a Reuters inquiry.