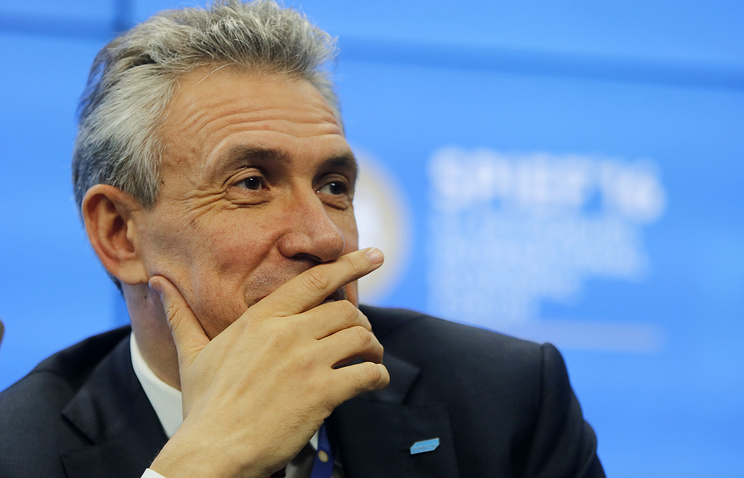 Russia's Vnesheconombank (VEB) is ready to provide assistance to the New Development Bank BRICS (NDB) in issuing ruble bonds on the Russian market, VEB CEO Sergey Gorkov told TASS on Saturday.
"We are ready to provide assistance and consultative support to NDB in issuing ruble bonds on the Russian market," Gorkov said.
"This concerns the formation of a single base of development projects on the BRICS space, the creation of a mechanism of co-financing projects by the development banks of BRICS and NDB, including the possibility to giving guarantees to NDB on obligations and loans, issue of securities of BRICS development banks," he said.
The agreement on the establishment of the New Development Bank was signed during the sixth BRICS (Brazil, Russia, India, China, South Africa) summit in Brazil in 2014. NDB is expected to become a platform for increasing mutual investments and trade among its member-states, as well as for financing of infrastructure projects in the BRICS countries and developing countries. The bank's authorized capital is $100 bln. The bank is headquartered in Shanghai.