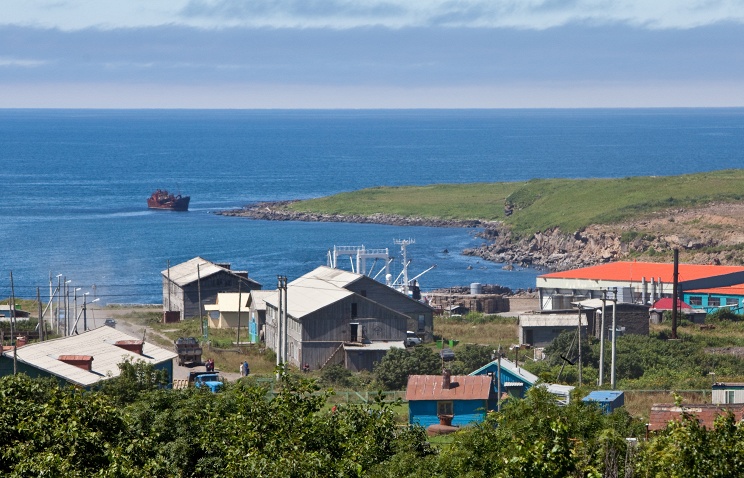 Russia's Sakhalin region will allocate 32 billion rubles (about $500 mln) from its budget to co-finance the federal target program for the development of the Kuril Islands, Artur Niyazmetov, the deputy minister for development of the Russian Far East, told the Kommersant FM radio station on Monday.
"The federal budget will allocate 27.9 billion rubles ($434.7 million). About $140.8 million will come from non-budgetary sources," Niyazmetov said.
The federal and regional budget funds will be spent on creation and modernization of necessary engineering and communal infrastructure, the deputy minister went on to say.
"Non-budgetary funds will be used to build hotels," Niyazmetov said adding it was necessary to develop tourism on the islands.
He also said that one of the program's targets was to establish a passenger service and freight traffic between the Kuril Islands and the Sakhalin Island, mainland Russia and the Kamchatka peninsula.
"Three modern cargo-and-passenger ships and two helicopters will transport freights and passengers in the region," the Russian deputy minister clarified.
Construction of modern housing is another important task. Part of it, according to Niyazmetov, can potentially be used for accommodating tourists.
The Russian government adopted the 2016-2025 federal target program for the socio-economic development of the Kuril Islands on Monday. The program's main tasks are to increase the islands' population by a quarter and develop the agrarian, tourist and mining industries on the Southern Kurils.
The total amount of investments under the 10-year program is estimated at about $1.1 billion.
The Kuril Islands, or the Southern Kurils, located in the Sea of Okhotsk, have long been the subject of territorial dispute between Russia and Japan as the sides failed to sign a permanent peace treaty following the end of World War II. The territory has been administered by Russia since the end of WWII, but Japan has been claiming its right to the islands all through the postwar period.