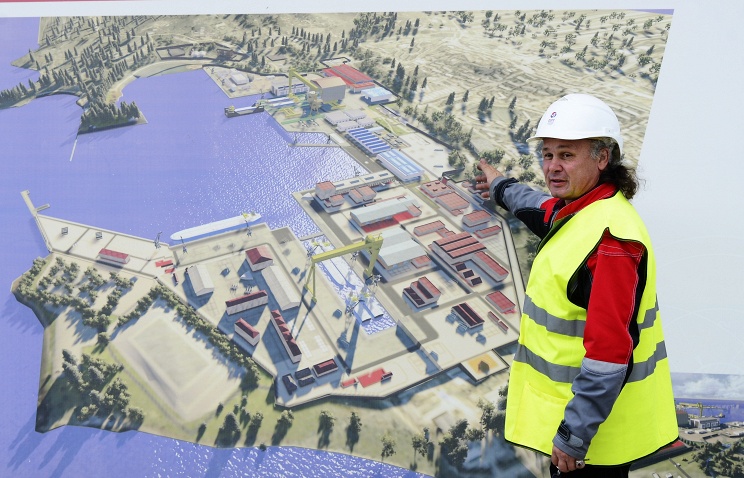 Total investments of Rosneft"in the construction of Zvezda Shipyard will be 145 bln rubles ($2 bln), at the moment more than 22 bln rubles ($308.66 mln) is already invested in the construction, Rosneft CEO Igor Sechin said Friday.
"On behalf of the Russian President and Prime Minister, Rosneft as a part of consortium implements strategically important for the region and the domestic shipbuilding industry project of a shipbuilding complex Zvezda in the Far East. The total investment volume for us is 145 bln rubles ($2 bln)," Sechin said.
"Your order included solving the following problems – ensuring financing of the project, ensuring the supply of orders for the shipbuilding industry, establishing an engineering center and providing employees of the new shipyard engineering center with housing," Sechin said, referring to Prime Minister Dmitry Medvedev.
He added that to date, the company invested in the project, more than 22 bln rubles ($308.66 mln). At the same time, he said, Rosneft is ready to negotiate with other participants of the project about additional funds.