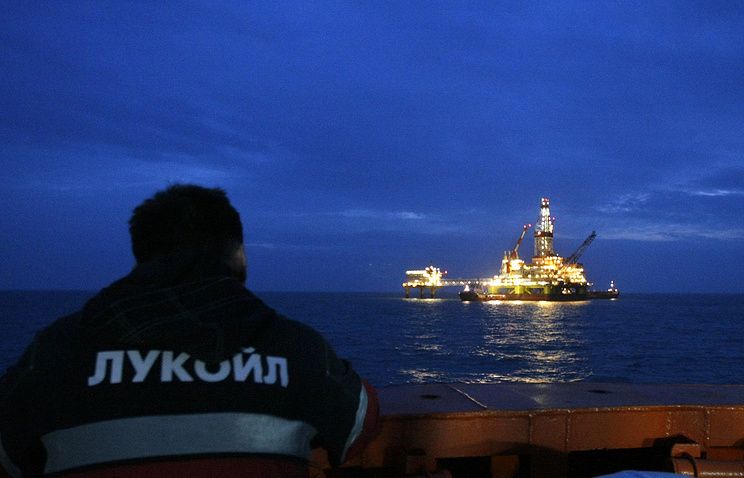 Russian oil major Lukoil will put into operation two new oil fields on the Caspian Sea in 2022 and 2026, First Deputy General Director of Lukoil Nizhnevolzhskneft Alexei Kazakov said.
"The field that we are going to launch in 2022 is the Rakushechnoye deposit," he told Russian President Vladimir Putin before the ceremony of commissioning the Filanovsky field.
According to Kazakov, the new field is located eight kilometers to the north from the Filanovsky field.
"On the first stage, we are going to build two area: the residential area and the production area, which will produce about 1.1 million tonnes of oil per year and this oil will be transported via the pipeline to the Filanovsky field," he said.
"The next field will be commissioned in 2026. This is the Kuvykin condensate field with the reserves of about 322 billion cubic meters. It will produce about 6.6 billion cubic meters of gas per year," he said.
The Filanovsky field is located about 190 km from Astrakhan (South of Russia). It was discovered in 2005 and became the largest field discovered in Russia in last 25 years. The projected oil production is 6 mln tonnes per year. The production started in August and since then more than 166 ,000 tonnes were produced. The field's recoverable reserves amount to 129 mln tonnes of oil and 30 bln cubic meters of gas.
Lukoil is the field's operator. For the development of the North Caspian fields Lukoil will build more than 25 platforms. Total investments will exceed 350 bln rubles ($5.5 bln).