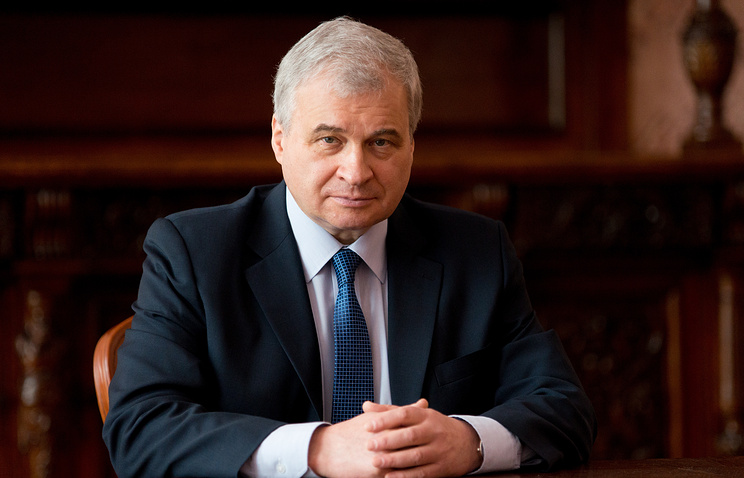 China's Silk Road Economic Belt concept has been adapting to Russia's Eurasian integration program, Russia's ambassador to China Andrei Denisov said in an interview with TASS on Monday.
"There has been significant progress in determining the mechanism of interaction between the Eurasian integration project and the Silk Road concept," the ambassador said.
"We have an opportunity to boost cooperation in all areas," Denisov stressed noting that "there is a lot of work to be done."
The ambassador was confident that the next year will be "full of political contacts including high-level ones." According to him, the optimization of bilateral cooperation is bearing fruit. For example, Russia has significantly increased the exports of agricultural products to China. "Thanks to our president, the Russian-made ice cream has become very popular in China," Denisov noted.
"We are moving from trade to investment projects that stipulate long term cooperation, equipment and material supplies," the Russian ambassador said. "A cooperation program in the Far East is being implemented, that is very encouraging."
The diplomat also said that he expected the state of Russian-Chinese cooperation to improve in the future compared to the current year which had proved to be "an interim period" between the short-term trade slump and the expected increase in bilateral exports and imports.