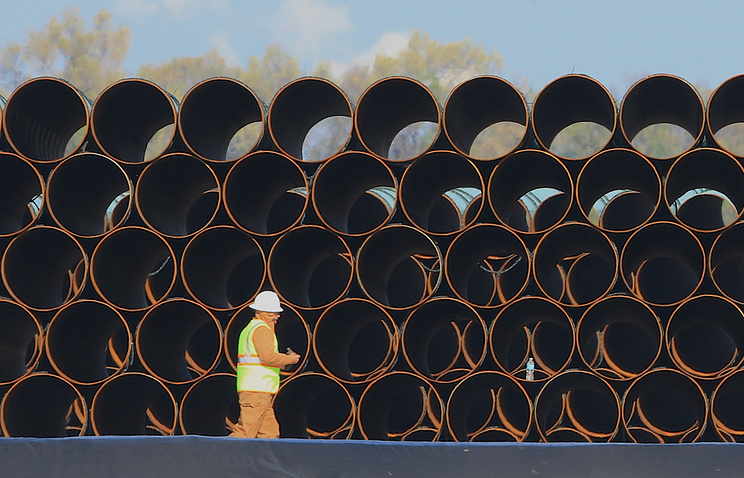 Russia's retail gasoline prices edged up by one kopeck on average over the week from May 16 through May 22, 2016, the Russian State Statistics Service (Rosstat) said, adding that the diesel fuel prices went down by one kopeck.
The prices of gasoline have grown by 1.2% since the beginning of the year, while prices of diesel fuel have decreased by 1%.
As of May 22, an average gasoline price amounted to 35.45 rubles ($0.54) per liter, including the price of the low-octane gasoline blend A-76 (AI-80) totaled 32.79 rubles ($0.50) per liter, the price of the most popular gasoline blend AI-92 (AI-93) stood at 34.41 rubles ($0.53) per liter, and the price of the AI-95 gasoline and other premium blends amounted to 37.41 rubles ($0.57) per liter. Moreover, an average consumer price of diesel fuel was at 35.14 rubles ($0.54) per liter.
In the period under review, the hike of gasoline prices was reported from the administrative centers of 21 Russian regions, Rosstat said, adding that the biggest growth of the indicator was registered in Khabarovsk and Ivanovo – 0.6%.
In addition, the federal service registered certain decline in the gasoline prices in nine administrative centers of Russia, including Yoshkar-Ola and Tambov, where gasoline prices decreased by 0.5% and 0.4% respectively.
In Moscow, gasoline prices went down by 0.1%, while they edged up by 0.1% in St. Petersburg.