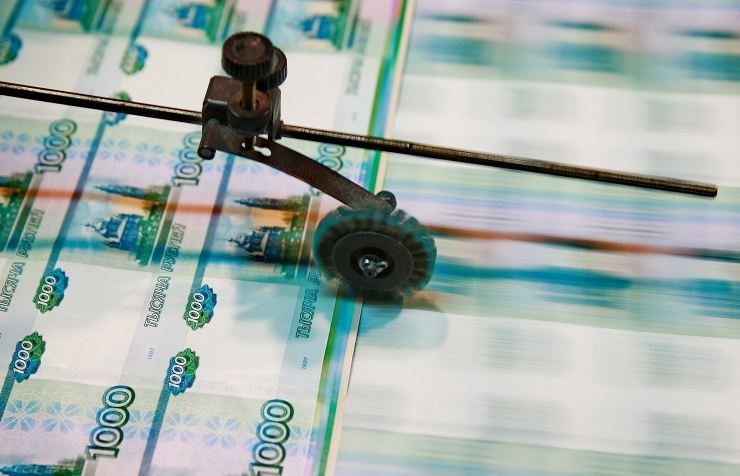 Russia's foreign debt declined by $4.4 bln to $50 bln as of 2015 yearend, Chairperson of Accounts Chamber Tatiana Golikova said on Friday at the meeting with Russian President Vladimir Putin.
"I should note our foreign debt declined significantly. It dropped $4.4 bln to $50 bln. We will thereby reduce our costs depending on the strategy selected in future in terms of borrowings on the international market," Golikova said.
Savings on the federal procurements totaled 6.7% in 2015, the official said.
"This figure was 4.1% last year. 800,847 contracts amounting to 2.5 trillion rubles ($32.3 bln) were awarded at the federal level in respect of the open part of the budget. I regret saying this is clearly related to reduction in the expenditure portion of the budget. As far as money is concerned, the amount of these contracts in value terms is estimated as 85.1% against the 2014 year level," Golikova said.
Russia's reserve fund totaled 3.2 trillion rubles ($41.6 bln) in the end of 2015, the National Wealth Fund totaled 5.2 trillion rubles ($67.6 bln), Golikova told the president.
"The volume of the reserve fund slightly declined: as of January 1 it totaled 3.2 trillion rubles. This is due to the fact that we used the funds of the Reserve Fund to cover the budget deficit, " she said.
Golikova added that the National Welfare Fund increased by 19.1% and amounted to 5.2 trillion rubles ($67.6 bln).
In January, Deputy Prime Minister Arkady Dvorkovich said that Russia was open to all budget spending options, including military sector spending cuts.
Russia's former finance minister, Alexey Kudrin, too, believes that "defense spending reductions were unavoidable." "Many say this will be hard to achieve in the current geo-political situation… It may be postponed for two or three years. I see no problems here. But I don't believe that defense spending is an untouchable 'sacred cow'," Kudrin said in an interview on the radio in January.
At the end of 2015 there were plans 2016 spending on national defense would be set at 3.145 trillion rubles ($49.5 billion), 25.5 billion rubles ($400 million) more than in 2015. This year's national defense spending stands at 4% of the GDP.