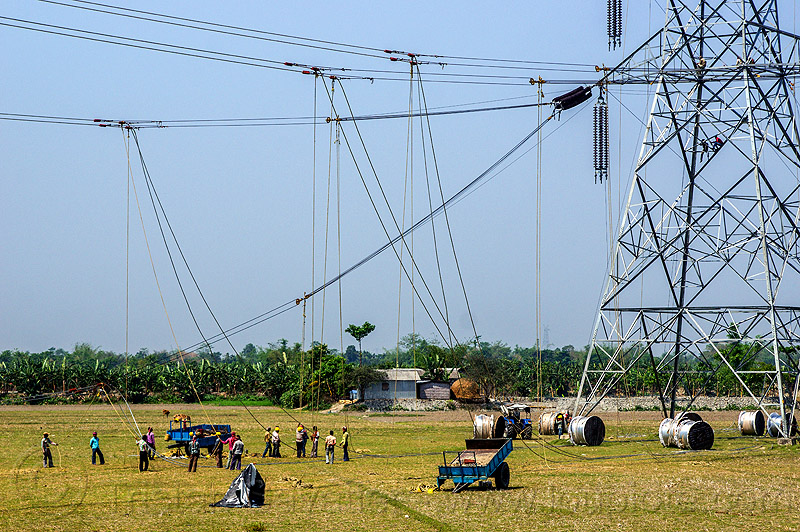 NEW DELHI: Nepalese Prime Minister KP Sharma Oli on Saturday sought the development of more power transmission lines from India as he and his Indian counterpart Narendra Modi jointly inaugurated the Muzaffarpur-Dhalkebar transmission line following delegation-level talks between the two countries here.
In the delegation-level talks, there was a fair amount of discussion on the power sector, according to foreign secretary S Jaishankar.
"Prime Minister Oli urged that we develop more transmission lines," Jaishankar said while briefing the media here.
"He said Nepal needed electricity very badly. It had very long power outages," he said.
The foreign secretary said that both sides expressed the hope that the current bottlenecks which were holding up the execution of the hydel power projects already agreed upon were removed and the projects expedited.
India's Ambassador to Nepal Ranjit Rae, who was also present at the briefing, said that both countries have a steering group at the level of the power secretaries.
"Within that framework, the master plan for grid connectivity between the two sides is being debated," he said.
"Meanwhile, there are three transmission line projects that are either underway or being upgraded. One is Raxaul-Parwanipur, the second is Kataiya-Kusaha and the third that was inaugurated today is the Muzaffarpur-Dhalkebar."
The ambassador said that another advantage was that these same transmission lines could be used to import power from Nepal to India once the hydro power projects in Nepal were complete.
With the inauguration of the Muzaffarpur-Dhalkebar line, 80 MW of power would flow immediately through this line, with an initial charge of 132 KV.
Thereafter, it will be augmented to 200 MW in October 2016 at 220 KV, and then to 600 MW by December 2017 at 400 KV, according to an agreement signed between the two sides
The Nepal portion of the 400 KV Muzaffarpur-Dhalkebar transmission line is being implemented by the Nepal government under a line of credit (LoC) from India of $13.5 million.