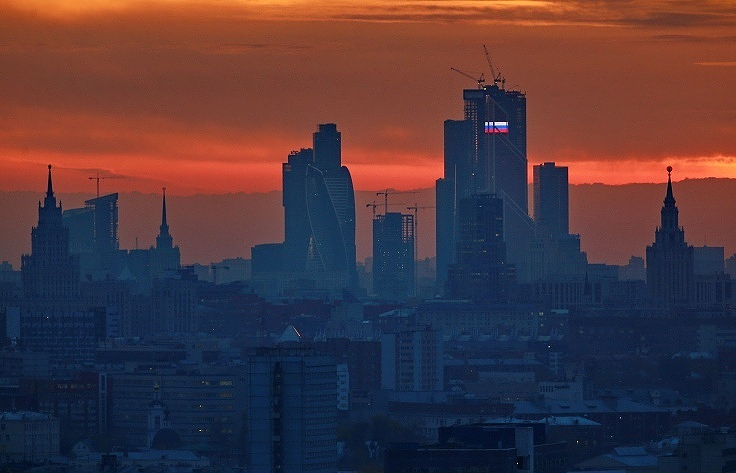 Russia's economy will return to growth by the end of 2016, Economic Development Minister Alexey Ulyukayev said at a meeting with representatives of business community of Slovakia.
"We expect that in the end of the second quarter we will return to growth and in general we expect that by the end of the year the dynamics of GDP will be about zero," he said.
Earlier TASS reported referring to the documents for the meeting of the Economic Council under the Russian President, the Economic Development Ministry states stagnation of the Russian economy but believe that the decline is largely over, and the economic cycle is close to the lowest point.
The ministry marks signs of recovery in the Russian economy, and expects that it will continue in the medium term.
According to the Federal Statistics Service, in the first quarter Russian GDP decline by 1.2%. The Economic Development Ministry predicts GDP decline of 0.2% by the end of the year.
Ulyukayev said Russia's GDP fell 0.7% in April 2016.
"We passed the bottom in the middle of last year," he said, adding that "in 2015 [Russia's – TASS] GDP decreased by 3.7% while in the first quarter [of 2016] GDP dropped by 1.2% and by 0.7% in April."
Budget deficit at 3% of GDP
Ulyukayev pointed out that the authorities would make effort to keep the 2016 budget deficit at the level of 3% of GDP.
"On the whole we assume the budget will be balanced with deficit of around 3% of GDP," the minister said.
According to Ulyukayev, "the bulk of this volume will be funded with (the money coming from) privatization while another part will be financed using domestic loans and partially the Reserve Fund's finances."
Earlier Ulyukayev mentioned a set of conditions, under which the government will keep within the planned deficit of 3% of GDP, among them Rosneft privatization and Rosneftegaz' interim dividend payout. The oil price is another significant factor, Ulyukayev said, adding that it will hardly be possible to reach 3% budget deficit if annual crude prices do not exceed $40.
Russian President entrusted the Finance Ministry with a task not to exceed 3% budget deficit in 2016. According to Finance Minister Anton Siluanov, the budget deficit will top 3.3% if the annual price of Urals crude oil keeps at $40 per barrel. Meanwhile earlier the Finance Ministry said Russia's budget deficit might reach 4% in 2016 in case oil prices hovered around $32 per barrel.
The federal budget deficit in January-April 2016 amounted to 1.23 trillion rubles ($18.47 bln), or 4.7% of the GDP. In April alone the deficit reached 552.45 bln rubles ($8.29 bln), or 8.6% of GDP, which is a record deficit-to-GDP ratio for this month since 2011.