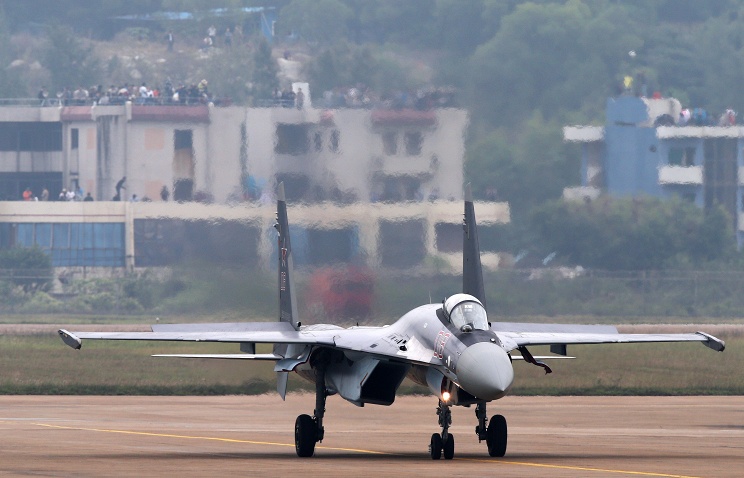 Russia's contract for supplying China with Sukhoi Su-35 fighter jets (NATO reporting name: Flanker-E) is at an approval stage, the first deputy director general of Russia's arms exporter, Rosoboronexport, said on Monday.
"We are holding talks with our Chinese partners on agreeing a draft contract for the supplies of fighter jets," Ivan Goncharenko told TASS ahead of the MAKS-2015 air show held near Moscow.
There is a growing interest for the Su-35 multirole fighters, including in Latin America and Southeast Asia, he said.
"Su-35, like the new MiG-29M/M2, allows Russia to hold leading positions steadily on the market of combat aircraft in the future," Goncharenko said.
Russia's Rosoboronexport expects to sign the contact with China for the supplies of 24 Su-35 fighter jets by late 2015.