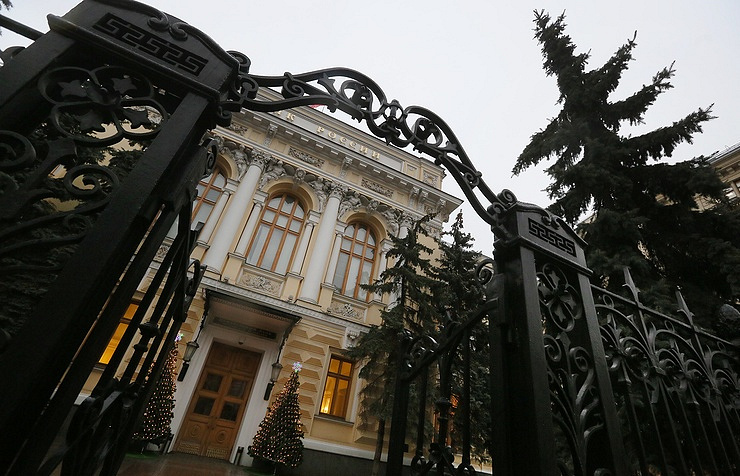 The Board of Directors of Russia's Central Bank has decided to maintain its key rate at 10%, the bank said in its Friday's press release.
The regulator finds it necessary to keep the key rate on the current level until the end of 2016 to fix the trend for sustainable inflation decline, the regulator said.
At the same time the regulator notes that further lowering of the key rate is possible in the first-second quarter of 2017.
According to the press release maintaining the key rate at 10% for a rather long period of time will also form the monetary conditions which are necessary to keep incentive to savings.
"This will create conditions for further decline in inflation expectations," the regulator said.
At present, according to the Central Bank the decline in inflation expectations remains unsteady. The risks are mainly related to the inertia of inflation expectations, possible weakening of household incentives to accumulate savings, as well as growth of real wages, which is not accompanied by an increase in labor productivity.
Besides that inflation expectations of market participants for the end of 2017 still higher than Russia's target on inflation (4%), according to the press release.
On September 16, Russia's Central Bank lowered the key rate by 0.5 percentage points to 10% and for the first time announced how soon it plans to lower the rate again. Analysts did not doubt that this time the regulator would keep the key rate unchanged. All 11 analysts interviewed by TASS on the eve of today meeting expected the Central bank to maintain the rate at its current level.
Economy's recovery 
Moderately tough monetary conditions do not prevent recovery of economic activities and main restrictions are in structural area:
"Development of import substitution processes and expansion of non-commodity export in certain positions continues; additional growth spurts surface in industry, including high-technology products. At the same time, they are unable to support sustainable positive dynamics of production output at large. Stagnation or contraction of production growth rates are observed concurrently in individual branches and manifested signs of investment activity recovery remain weak. Time is needed for development and strengthening of positive trends," the Central Bank said.
In general production of goods in services will decline by 0.5-0.7% in 2016, the regulator said. The labor market is adjusting itself to new economic conditions, unemployment remains at a low level.