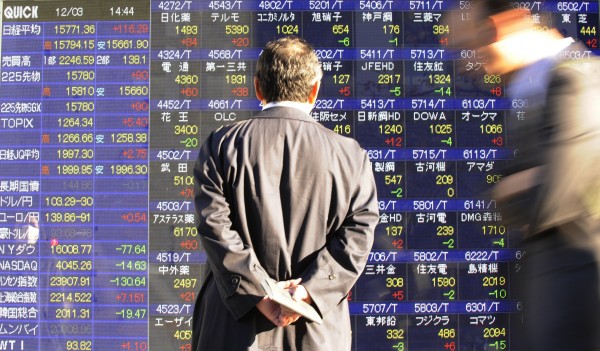 As western leaders signal that they are now open to the idea of pooling efforts with Moscow to fight the Islamic State in Syria, Russian stocks jumped to an eight-month high. The rise was bolstered by anticipation that the narrowing of gap between Russia and the US  could lead to a removal of sanctions against the country.
The Micex Index rose 2.3 per cent to 1,779.19 at 12:35 p.m. in Moscow, heading for the highest close since March 3.
France's President Francois Hollande has called on the United States and Russia on Monday to join a global coalition to destroy Islamic State following the attacks in Paris. US President Barack Obama met Putin on the sidelines of the G20 where both sides discussed the Syria crisis.
UK Prime Minister David Cameron in a separate meeting with Putin also indicated that the differences over the future of the Syrian President have "reduced" and that the UK government is willing to "compromise".
The US has imposed a number of sanctions on Russia since August 2014 over the conflict in eastern Ukraine and Crimean reunification, accusing Moscow of being a protagonist and participant in the ongoing hostilities.
Russia has repeatedly denied these allegations.
Moscow had responded with counter-measures, banning imports from the EU, US and others. In June, Moscow extended its embargo on food imports from Western countries until August 2016 due to the prolonged anti-Russia sanctions.
Meanwhile on Tuesday, the MSCI emerging-markets gauge added 1 per cent to 821.41 at 8:26 a.m. in London.