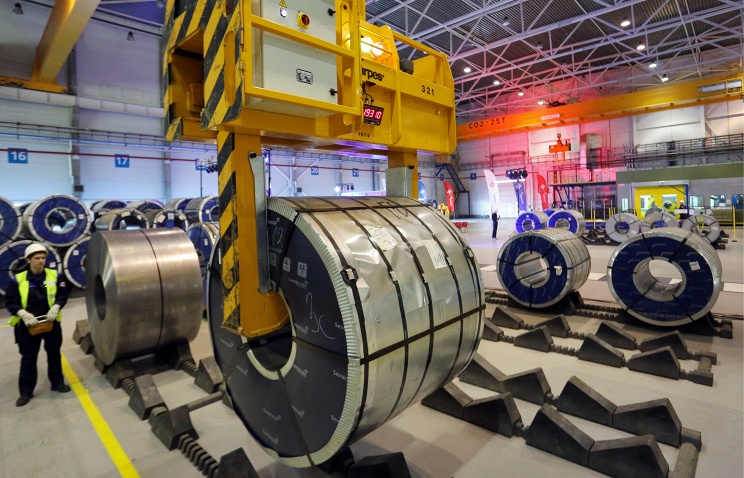 Net profit of Russian steelmaker Severstal amounted to $806 mln in the first half of 2015 against the loss of $761 mln posted a year earlier, the company said on Thursday.
Revenues declined 1.8 times to $3.34 bln, largely against the background of declining selling prices.
Severstal's EBITDA was up 2.6% year-on-year and totaled $1.17 bln. EBITDA margin equaled 35.1% in the first half of 2015 vs. 23.3% in the like-for-like period of the last year, the company said.
Figures reflect withdrawal of US assets, the company said. Severstal completed the sellout and announced completion of selling transactions with two plants amounting to $2.3 bln in September 2014.
The free cash flow nearly doubled quarter-on-quarter and equaled $429 mln owing to significantly improved working capital's dynamics. The net debt declined 1.5% quarter-on-quarter to $1.34 bln in the second quarter of 2015. The net debt/EBITDA ratio remained as 0.6.
Severstal boosted total steel products sales by 4% by the second quarter of 2015 against the seasonal demand growth on the domestic and export markets.
Severstal is one of the largest vertically integrated mining and steel companies across the globe, with assets in Russia, Latvia, Poland, Italy, Liberia and Brazil.