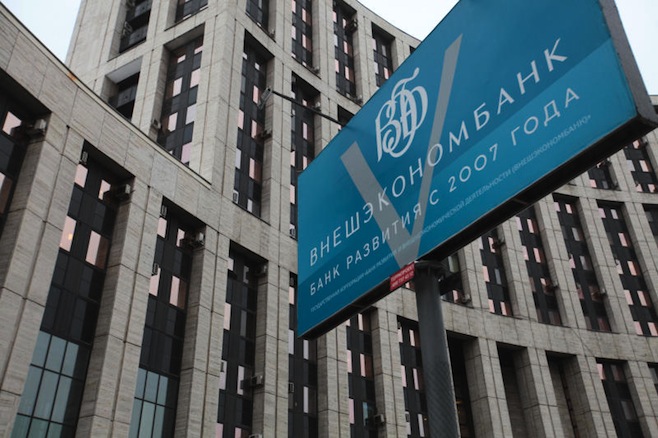 Russian Prime Minister Dmitry Medvedev has announced that Russian state bank Vneshekonombank will receive a bailout of 150 billion rubles ($2.2 billion), the Interfax news agency reported Tuesday.
In a meeting with the bank's board, Medvedev announced that having lost access to international market assets because of sanctions, the bank had lost its 'margin of safety' and now 'unorthodox measures' are needed to support it.
"The current plan of action, which was developed in 2014, is no longer valid for a variety of reasons," Medvedev said, Interfax reported.
"I would like to inform you that a decision has been made to increase VEB capital to 150 billion rubles. This money will provide financial stability in 2016, fulfilling its obligation to external borrowing in capital markets," Medvedev said.
"The decision is taken in the framework of a general government plan of action to provide stable socio-economic development to Russia this year," he added.
The amount will be given to VEB in equal installments of 50 billion rubles ($724 million). The meeting was the first since the arrival of new bank head Sergei Gorkov at the end of February.