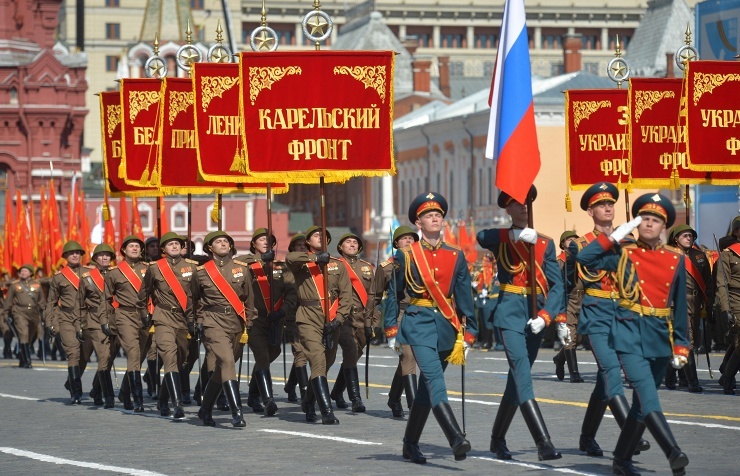 A military parade dedicated to the 71st anniversary of Victory in World War II will be held on Monday on Red Square in downtown Moscow.
Representatives of all military branches and arms will march along the country's main square, state-of-the-art military hardware will pass and tens of aircraft and helicopters will fly above it.
Overall, some 10,000 people will take part in the Victory Parade.
The event will involve 135 items of ground hardware – fewer than last year but nearly the same amount as during the 2014 parade.