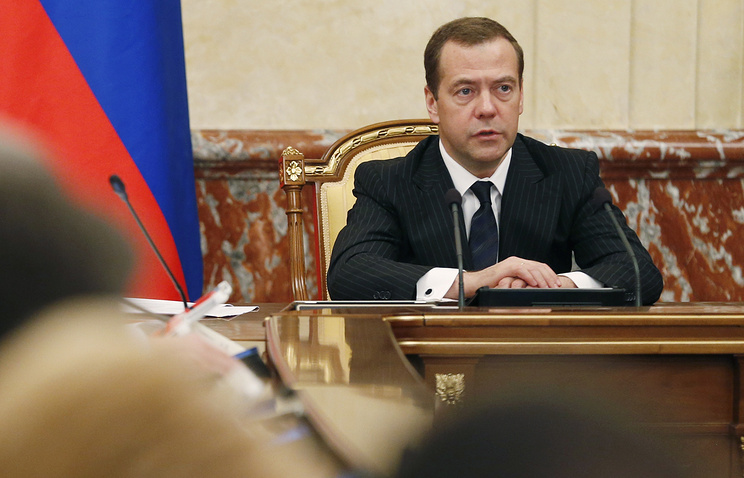 The government will tentatively discuss the draft federal budget for three years (2017-2019) in mid-October, Russia's Prime Minister Dmitry Medvedev said on Thursday.
"We will discuss it [draft budget – TASS] provisionally in mid-October," Medvedev said. "It will be submitted to the State Duma after that," he added.
"We do not have too much time," Medvedev said. All Cabinet members are requested to proactively participate in the budgeting process, he added.
The bulk of budget funds will still be used for social goals, Medvedev said.
"The greater portion of budget funds will be used to tackle social issues in the open part of the budget," the premier said. "This is a standing position of the government despite a fairly challenging economic situation."
About 4 trillion rubles ($62.5 bln) will be allocated from the federal budget for the social support program in 2017-2019, "We plan to allocate over 4 trillion rubles ($62.5 bln) for the government program of social support of citizens from 2017 to 2019," the Prime Minister said.
Over 10 trillion rubles ($156.4 bln) will be used for development of the pension system, Medvedev added.
Budgeting will assume conservative and tough scenarios, he said, adding that in 2016 24 bln rubles ($374.82 mln) to be used to support regions.