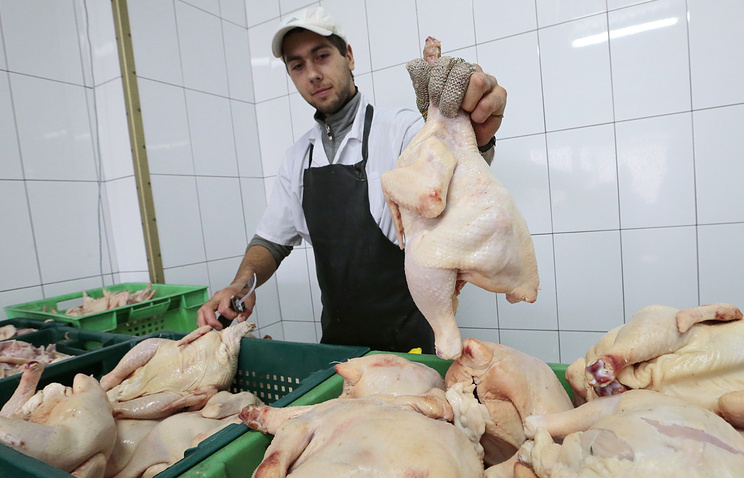 China lifted restrictions on supplies of poultry from Russia introduced in 2005 in connection with the avian flu, China's Quality Control, Inspection and Quarantine Administration and the Ministry of Agriculture said in Thursday in the joint decree.
The document dated July 1 cancels earlier introduced decree prohibiting poultry import from Russia.
Publication of this document is the first step in opening the China market for deliveries of Russian meat, the Russian veterinary and phytosanitary watchdog Rosselkhoznadzor said.
"The decision to lift restrictions is a step of the mechanism for opening of the China market. The next stage is that the Chinese colleagues will examine the control system existing in Russia and will consider authorizing specific Russian companies in case they meet requirements," official spokesperson of Rosselkhoznadzor Yulia Melano said in a related comment.