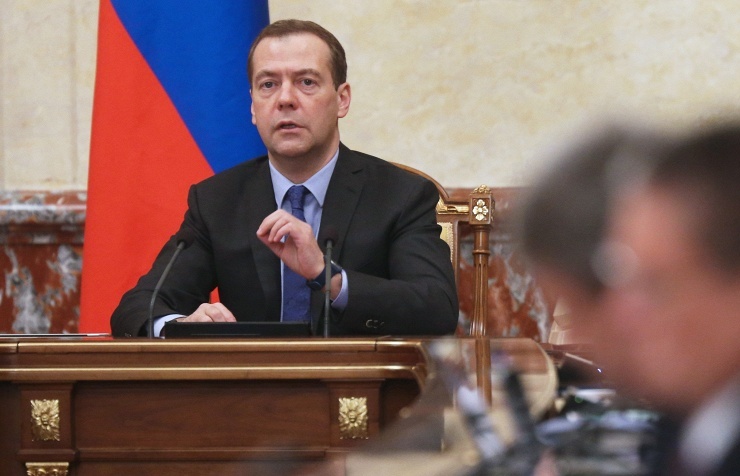 The Russian government has tightened the requirements for placement of temporarily free funds from the federal budget, off-budget funds and funds of state-owned companies in banks, Prime Minister Dmitry Medvedev said at a cabinet meeting.
"The document changes the procedure of placing temporarily free funds of the federal budget and extra-budgetary funds, money of state companies and corporations. A number of requirements in this area are becoming more rigid. For example, it concerns the size of the bank's capital – the required minimum level will be 2.5 times higher, especially for those banks that operate with off-budget funds," Medvedev said.
He said that additional requirements will be set for placement of funds.
"A bank should comply at least with one of them, be under direct or indirect control of the state, which means via the country's treasury of the Central Bank or take part in the program of additional capitalization via the Deposit Insurance Agency," Medvedev said.