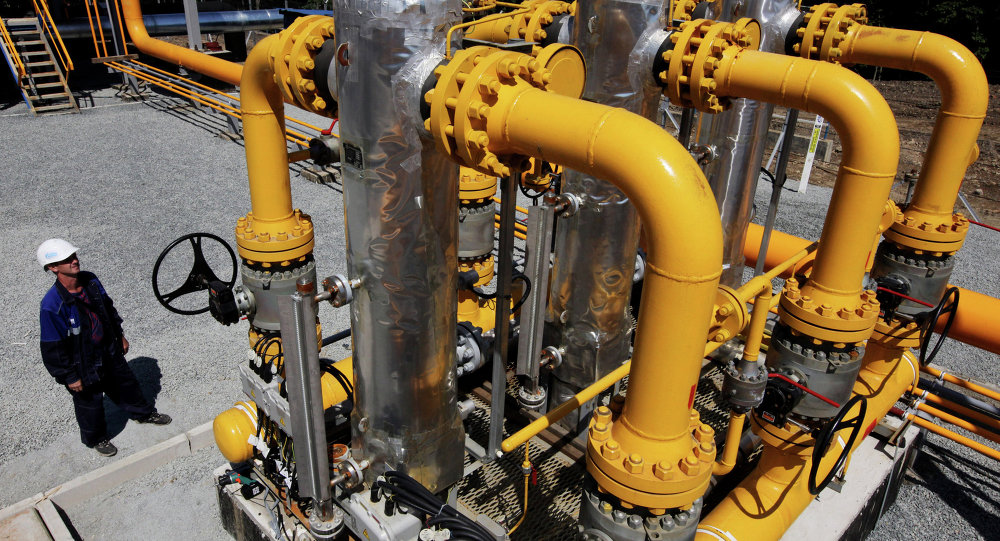 YUZHNO-SAKHALINSK (Sputnik) — Russia's Gazprom energy giant signed an agreement with CNPC on the basic conditions for gas supplies to China in May this year.
"Deliveries of Russian gas may reach 100 billion cubic meters [per year] in the future " Wang told reporters on the sidelines of the Sakhalin Oil and Gas conference held in Russia's eastern city of Yuzhno-Sakhalinsk.
In 2014, Gazprom signed a 30-year framework agreement with CNPC for annual deliveries of 38 billion cubic meters of Russian gas through the eastern route pipeline, formally known as the Power of Siberia, which is expected to come on-stream in late 2019.
China and Russia are currently negotiating Power of Siberia-2 gas pipeline, also known as the western route. According to Gazprom head Alexey Miller, the deal is expected to be signed in Spring 2016.