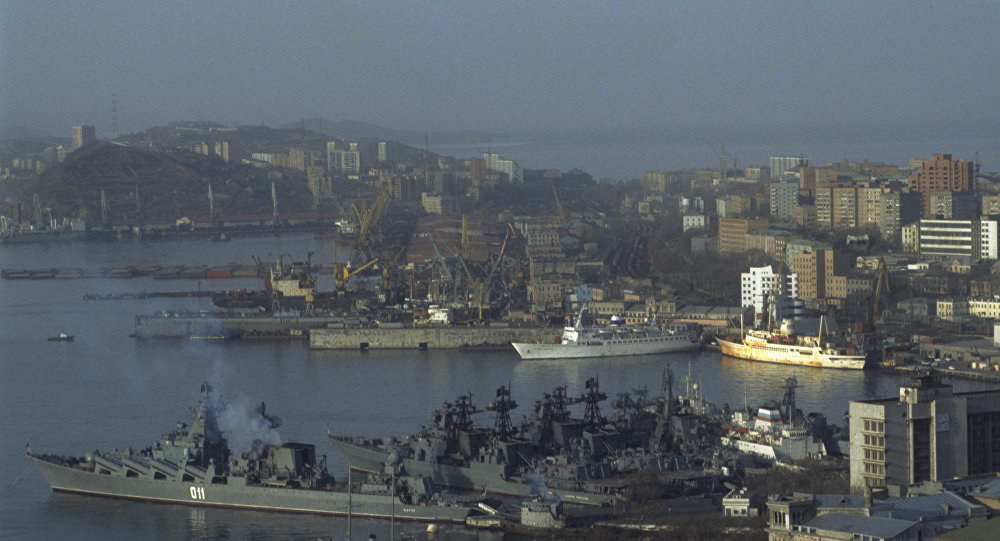 The Russian ports in the Far East region are likely to become a major infrastructure link between the Asia-Pacific region and Europe, Russian President Vladimir Putin said.
"The Far East ports, the Northern Sea Route, and modernization of our mainline railways will all contribute to greater integration with the Asia-Pacific region and create an important infrastructure link between the Asia-Pacific region and Europe," the president said in an address to the Asia-Pacific Economic Cooperation (APEC) summit that will take place on November 18-19 in Manila.
Earlier this year, shortly ahead of the September Eastern Economic Forum (EEF) in Vladivostok, Putin signed a legislation establishing Vladivostok Free Port which is to become a flexible mechanism for investing in the Far Eastern Federal District.
The Russian president stressed that the Far East region needs to continue its economic and infrastructure development, and proposed extending the free port regime to other cities in the region.
The region has 22 trade and 10 fishing ports.
"We place great importance on developing the potential of Russia's Far East…. A special law was passed on a free port in Vladivostok. We plan to extend this status to other key ports in the Far East," Putin said.
The Far East, a vast Russian territory bordering on the Pacific Ocean, covers almost 40 percent of the country. The region which neighbors economically expanding countries is particularly rich in natural reserves, including gas and oil. Moreover, machinery production, lumbering, fishing and fur trapping are important industries in the region.