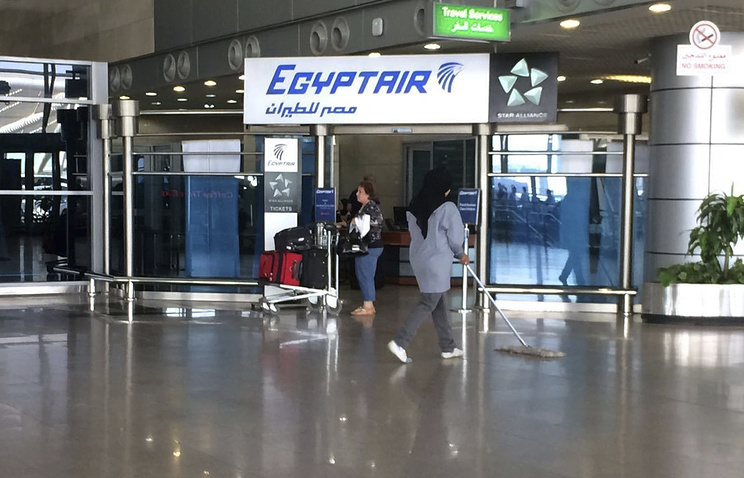 Russian aviation security specialists started inspections in the Cairo international airport, an informed source in the capital of Egypt told TASS on Wednesday.
"Russian experts started working in the second terminal of the capital airport," the source said. Their meeting with Egypt's Minister of Civil Aviation Sherif Fathy is expected to take place on Thursday, he added.
The delegation of seven Russian specialists arrived at Cairo yesterday night. In particular, they are checking the special equipment and security measures in the second terminal opened this fall after repair and upgrade. It is planned to service Russians after resumption of air traffic between two countries suspended last November.
January 2017 is fairly reasonable time of opening the regular air traffic with Egypt, Russian Transport Minister Maxim Sokolov said earlier.