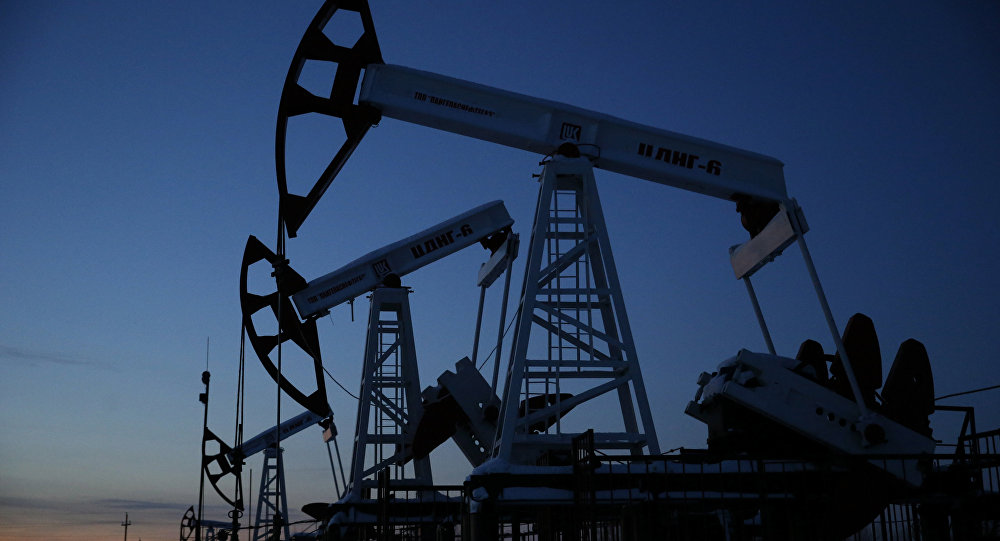 The Russian Energy Ministry has issued a revised statement on the oil output deal reached Tuesday with three OPEC oil producers in Doha, saying the crude production in 2016 may average the amounts produced in January.
The ministry added that the decision would take effect "if other oil producers join this initiative," according to Russian Energy Minister Alexander Novak.
"During the meeting, the four countries – Russia, Saudi Arabia, Qatar and Venezuela – said they were ready to keep the average oil output throughout 2016 at the level of January 2016 and not exceed it," the statement read.
The previous edition of the statement said that negotiators were ready to freeze their levels of extractions at January levels, again if the proposal is backed by the rest of oil exporters. No timeframe for the freeze was given.
Global oil prices slowed earlier on Tuesday on the news of the output freeze agreement from a 6-percent growth to a 2-percent growth. As of 09:13 GMT, April futures for North Sea Brent crude grew by 1.36 percent to $33.84 a barrel. March futures for WTI rose by 1.46 percent to $29.87.