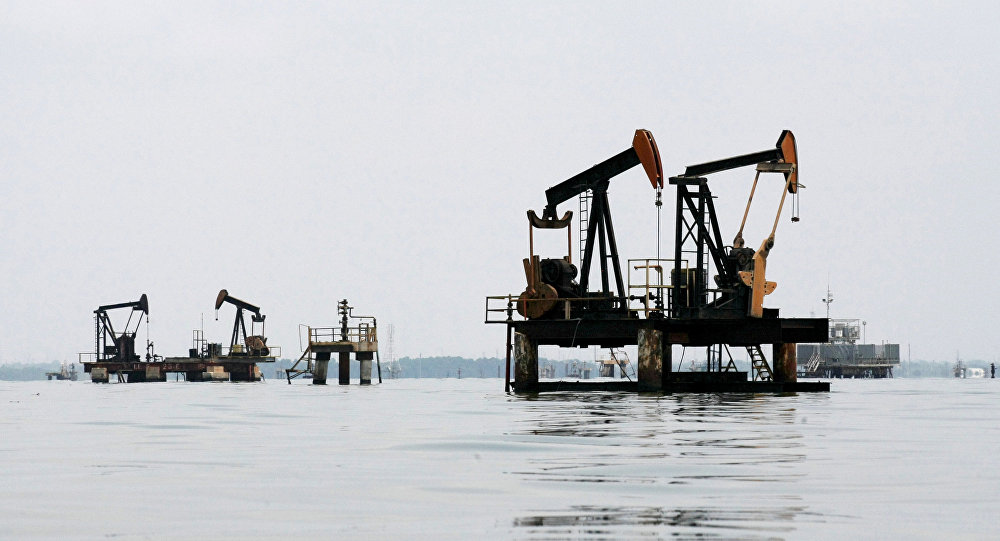 Earlier in the day, Novak and del Pino held a meeting ahead of the 2016 St. Petersburg International Economic Forum (SPIEF).
"The sides discussed bilateral energy projects, the situation at the market of hydrocarbons, the results of June OPEC meeting in Vienna and prospects of cooperation with the members states of the organization," the statement said.
The statement added that during the meeting Novak thanked the Venezuelan minister for his decision to attend the SPIEF and to participate in the panel session of the forum.
Oil prices have plunged over the past two years from $115 per barrel in June 2014 to less than $30 per barrel in January 2016. The price drop has been attributed to slowed global economic growth, decreasing energy demand and major producers flooding the market with oil.
In order to support oil prices, on June 2, OPEC members met in Vienna to discuss freezing oil output following the failed Doha oil producers meeting in April, when OPEC and major non-OPEC oil producers failed to agree on freezing oil output at January levels to shore up prices.
The SPIEF-2016 is due to take place on June 16-18. The agenda for SPIEF-2016, which will be held at a new venue for the first time in 20 years — at the Expoforum Convention and Exhibition Centre — includes business forums of the Shanghai Cooperation Organization, BRICS, and the Business 20. According to the organizing committee, the number of contracts at SPIEF is expected to be not less than in 2015 when the total volume of agreements reached 293 billion rubles ($4.4 billion). Russian presidential aide Yury Ushakov said on Tuesday that the number of SPIEF participants would exceed 10,000 this year, compared to 7,500 in 2015.