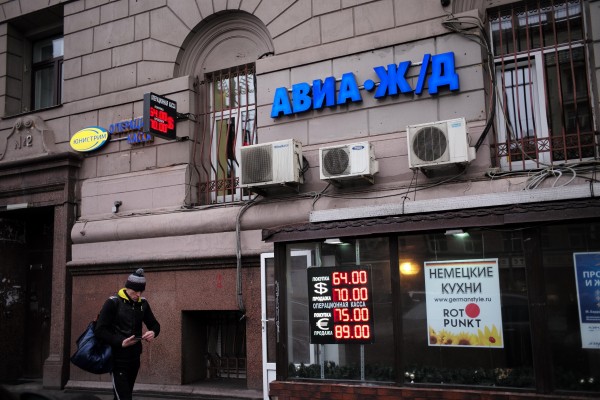 Russia's economy ministry on Monday said that GDP growth fell by one per cent in December from the same time last year.
In October, the economy contracted by 0.6 per cent but grew in November by a revised 0.9 per cent.
For 2016 as a whole, GDP fell 0.6 per cent from 2015.
According to forecasts by the World Bank, International Monetary Fund and the UN, Russia's economy has beaten the effects of US and European Union sanctions over the Ukraine crisis.
In 2017, GDP growth is expected between one and 1.5 per cent.
Russian Economic Development Minister Maxim Oreshkin last week told reporters that the growth rate could go as high as two per cent in 2017.
In the face of sanctions, Russia has moved to diversify its economy, pursuing investments in different sectors and with different European, Chinese and Japanese firms, to name a few.
"We are working with all investment sources. Such an approach gives us the best possible opportunity to achieve results. We are hopeful that the growth rate will continue to rise," Oreshkin previously said.
The near-stabilization of oil prices above the $50 mark has also helped boost revenues as most economic policy was designed with oil prices at $40.