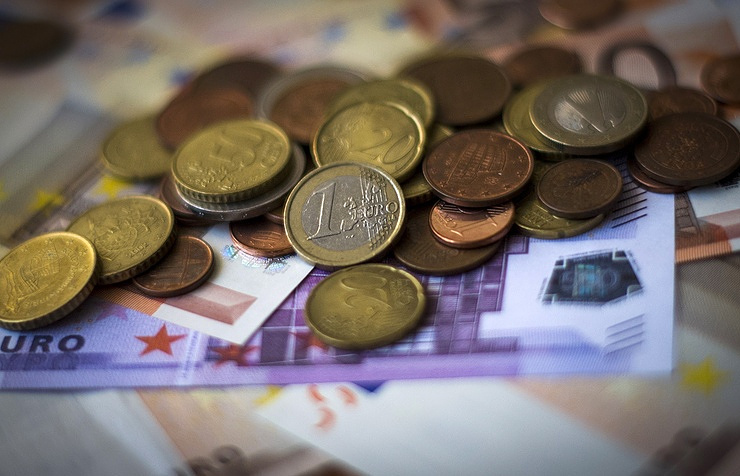 French investors in the near future will visit Russia for reviewing joint projects with the Russian Direct Investment Fund (RDIF), Head of the Fund Kirill Dmitriev said on Monday after a meeting in Paris with the French business community.
"The meeting was very useful and it is important that it was held on the eve of the Russian President Vladimir Putin's visit to France. We see that French companies have shown serious interest in the joint projects and investments in Russia. At the same time, we are talking about both large and small companies," Dmitriev said, answering the question from TASS.
"Currently, we are studying about 10 joint projects with partners from France," Dmitriev said.
Dmitriev said agro-industry, agriculture, energy, energy efficiency and infrastructure are among the most attractive investment sectors.
"We agreed that a delegation of French business will be formed in each of these areas, which will visit Russia and get to know the situation first hand. As for agribusiness, the corresponding delegation will arrive in Russia before the end of this year, they will travel in 2017 as well," Dmitriev said.
As an example of the joint investment activity with French partners Head of the Russian Direct Investment Fund talked about cheese and dairy production. "We have a direct dialogue with major players in the French cheese industry. We will now have to see how we proceed from here – to build factories in Russia from scratch or establish cheese production on the basis of what is already available in our facilities," he said.
French businesses want anti-Russian sanctions be dropped
According to Dmitriev, French businesses stand for lifting anti-Russian economic sanctions.
"Sanctions are harmful for business and we can say that our partners in France understand it perfectly well," he said. "It was obvious in the course of our discussions in Paris that the general mood is as follows: the sanctions are to be eased or dropped."
Dmitriyev said he plans to discuss the rich agenda with France's Finance Minister Michel Sapin. "The key topic will be promotion of joint investment," he said.
Earlier, Dmitriyev met in Paris with top executives of France's biggest companies, including Societe Generale and Total. "With Total's top executives, we discussed projects in the sphere of renewable energy generation – wind and solar farms, and energy projects in third countries," he said.
Positive turnaround in Russian-French economic relations
Dmitriev believes that the Russian-French economic relations are undergoing an important positive shift, he told TASS on Monday after the meeting with representatives of French business circles.
"We believe that there is a positive shift in the current Russian-French business relations. We also expect that after a period of cooling in the relations between the two countries, President Vladimir Putin's visit to France in October will give a positive boost to investment economic relations," Dmitriev said.
He noted that "it is quite obvious that next year will be more positive in terms of investment from France to Russia and from Russia to France.
Responding to a question regarding the existing sanctions, the head of the Fund noted, "In regard to the impact of sanctions on our relationship, we see and the G20 summit demonstrated that, of course, businessmen have always been against sanctions, as they harm Russian and French businesses, resulting in French companies suffering serious losses."
"Now we see that Western politicians began to listen more to businessmen and some positive developments regarding sanctions may occur in the near future. We have no doubt that the sanctions will be lifted at some point, and we hope that this will happen in the near future," Dmitriev said.
According to him, it is important that the Russian-French Fund and other instruments, in particular French companies, actively work on the restoration of relations that have been lost. "Our markets are now largely filled with partners from other countries, especially Asian countries," he said.
"We have already concluded the first investment deal in France – investment in the company Arc International. We have told the French side at the last meeting about the positive course of the process, because the investments in Russia have reached a volume of about 250 mln euro. They come not only from the Russian Direct Investment Fund, but also from our Asian partners," Dmitriev said.
According to him, some of these funds will be directed to the construction of the plant in Kaliningrad, and to expansion of the company Arc in France and other countries. "We want to have more deals of this kind," the head of the Fund said.