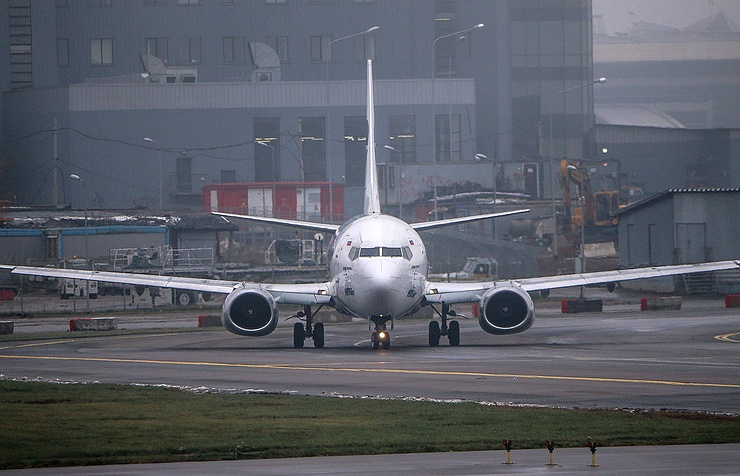 Specialists from Russia's ministry of transport, transport watchdog Rostransnadzor and air transport authority Rosaviatsiya will discuss a whole range of issues, including security at Turkey's airports, with their Turkish partners on August 3-5, Russian Minister of Transport Maxim Sokolov said on Tuesday.
"We will go [to Turkey – TASS] in a big governmental delegation. Specialists from the ministry of transport, Rostransnadzor and Rosaviatsiya will be represented at a high level. This delegation will work in Turkey from August 3 to August 5. Maybe, they are on their way to Turkey already. They will discuss the whole range of issue, including the situation over security at airports," he told journalists.
Russian President Vladimir Putin will meet with his Turkish counterpart Recep Tyyip Erdogan in Russia on August 9. The Russian delegation will pay a visit to Turkey ahead of this meeting.
Earlier, Sokolov said that his ministry has referred to Turkey its aviation security requirements needed to make a decision on resumption of charter services.
"Our task is to set requirements in accordance with the International Civil Aviation Organization [ICAO] standards. If Turkish airports do not meet these requirements, the Turkish side is obliged to bring them in line with the ICAO standards. Naturally, our [air] companies will also have to strengthen security measures on charter flights to Turkey," Sokolov said.
According to Russian Transport Minister Maxim Sokolov, the Russian government is studying all pros and cons of resuming charter flights to Turkey.
Resumption of charter flights to Turkey requires a relevant resolution of the government which is to be followed by a permit from Rosaviatsiya.
The Russian governments wants to have security guarantees from Turkey to make a decision of the resumption of charter flights, Russian Deputy Prime Minister Arkady Dvorkovich said.
Charter service with Turkey was suspended in late October 2015. Regular flights resumed on July 22, 2016.