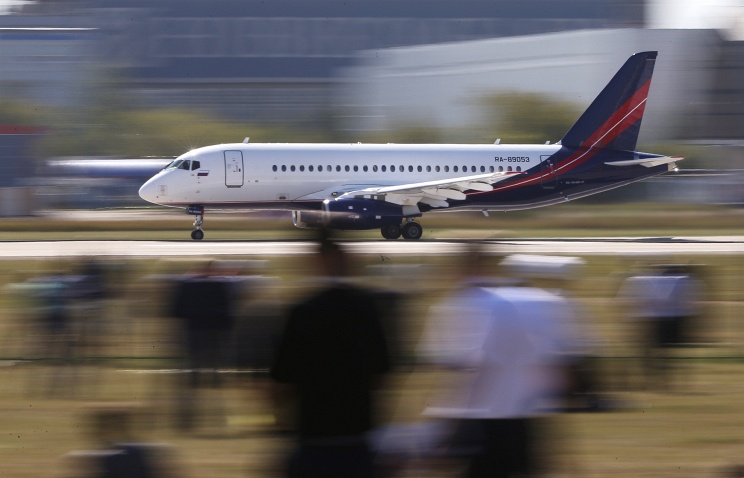 Russian-Chinese leasing company for the deliveries of Sukhoi Superjet 100 aircraft (SSJ-100) should start in 2016, the Head of the United Aircraft Corporation (UAC) Yuri Slusar told TASS Wednesday at the Aviation Expo China 2015 exhibition.
"The work is in progress, we continue to look forward to deliver the first five aircraft next year," he said.
Slusar noted that "the financial part of the mechanism is more or less clear," but the company faces a number of technical and regulatory challenges. "The key question is establishment of after-sales service. There are a number of issues related to certification in China. We are currently working on this problem," Slusar said. According to him, the issues of establishing the center for maintenance and repair, spare parts warehouse, the customization center are being currently discussed.
The Chinese market is still "very promising" for the company, Slusar said.
The agreement for the supply of SSJ-100 was signed on May 8, 2015, during the visit of Chinese President Xi Jinping to Moscow. Russian-Chinese leasing company plans to buy about 100 aircraft worth about $3 bln, and deliver it to China and the countries of South-East Asia.