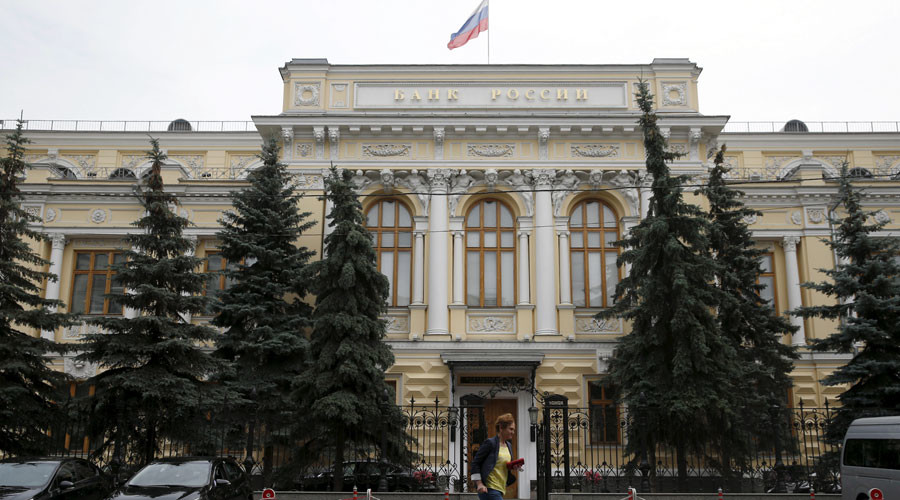 The Russian ruble has strengthened to a five-month high, bolstered by the central bank leaving the interest rate unchanged at 11 percent.
For the first time since November, the Russian currency traded below 64 rubles to the US dollar. The ruble also gained on the euro, trading at 72.92.
The regulator's decision didn't come as a surprise for the market. Only six out of 40 economists polled by Bloomberg predicted a rate cut to 10.5 percent was possible. The last time the Central Bank of Russia lowered the rate was July 31 last year.
"The Board of Directors sees the positive processes of inflation slowing down and inflation expectations declining, as well as shifts in the economy which anticipate the beginning of its recovery growth. At the same time, inflation risks remain elevated," said the statement from the central bank.
The regulator also gave a signal of possible easing of monetary policy at a future meeting, if inflation risks subside. The board expects inflation to be at about five percent in April 2017 and reach the four percent target in late 2017. As of April 25, the annual consumer inflation rate was down to 7.3 percent.
The bank expects quarterly GDP growth in the second half of 2016 – early 2017. "Key macroeconomic indicators show higher resistance of the Russian economy to fluctuations in oil prices. The floating exchange rate partially sets off the negative impact of external shocks. The development of import substitution and expansion of non-commodity exports make a positive contribution to industrial production dynamics. Capacity utilization indicators have improved,"said the bank's statement.
Last week the Central Bank Governor Elvira Nabiullina urged to stay vigilant, despite inflation returning to 2013 levels. She said there's a risk inflation could get stuck at six to seven percent, which is "totally unacceptable" for investment growth.
The next meeting on the key rate decision will be on June 10. Opinions on future action by the regulator differ. Alfa Bank expects the rate to stay unchanged till the end of the year, while ING predicts a rate cut to nine percent is possible even this year, going down to 7.5 percent next year.