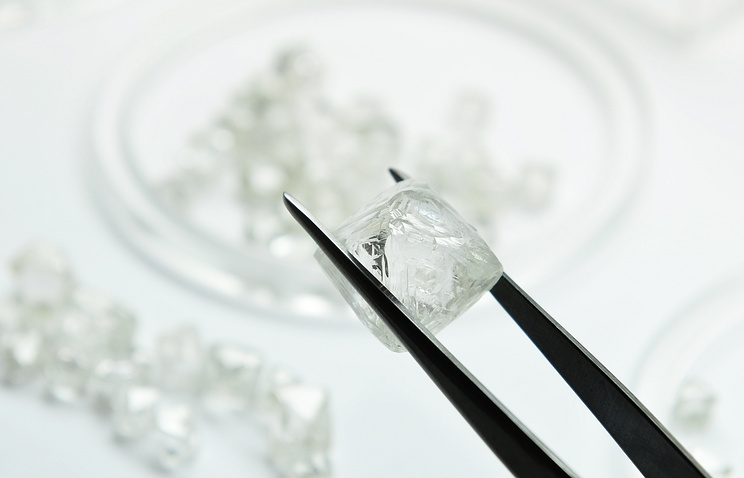 Revenues of the Russian budget from privatization of shares in the diamond miner Alrosa will total 52.2 bln rubles ($813.1 mln), Minister of Economic Development Alexey Ulyukayev said on Monday.
Funds will be used for general budget expenses, the minister said. Revenues of the federal budget will be up to 1 trillion rubles ($15.6 bln), Ulyukayev added.
"The first public deal implemented in three years was performed successfully," he said.
The minister noted that foreign investors accounted for 60% of Alrosa SPO bid book.
Moreover, foreign investors interested in Alrosa shares included companies from Europe, the United States, and the United Arab Emirates. "The Russian Direct Investment Fund in cooperation with Asian and Middle Eastern funds formed almost a quarter of the demand. Non-state pension funds participated for the first time," the Minister said.
In addition, according to Ulyukayev, privatization of Alrosa attracted a wide range of investors, mainly for a long-term share ownership.
Russian Prime Minister Dmitry Medvedev has signed a decree approving the proposal of the Russian Ministry of Economic Development on sale of 10.0% shares in Alrosa diamond miner at a price of 65 rubles ($1) a share. The document was posted on the Russian government's website on Monday.
"The signed decree approves proposal of the Ministry of Economic Development on divestment of 802,781,254 ordinary shares in Alrosa joint stock company from the federal property, amounting to 10.9% of shares in its charter capital," the document says.