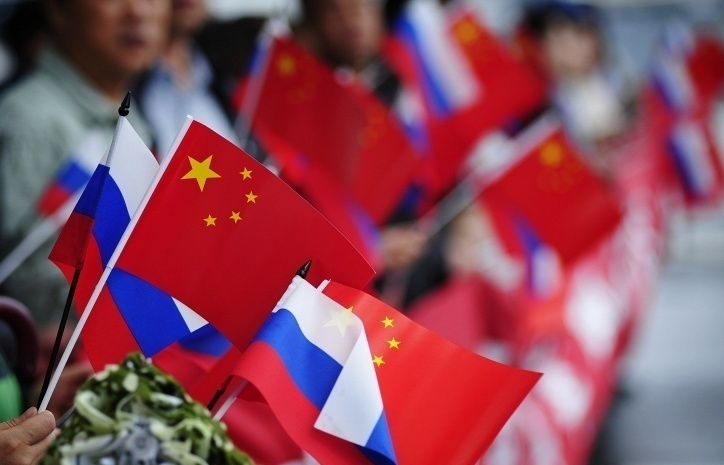 Russian banks hobbled by sanctions are exploring funding sources in Hong Kong to help the nation's companies refinance $117 billion in external debt due in the coming year.
OAO Gazprombank, Russia's third-largest lender, is applying for licenses to offer securities services in the city, while Vnesheconombank and OAO Sberbank said they are monitoring opportunities. The yield on October 2015 yuan bonds of VTB Bank JSC, the nation's second-largest, was 8.04 percent on Tuesday, 121 basis points below its similar ruble debt. Moscow Exchange forecast last week that Russian companies and banks will list yuan-denominated bonds on its bourse.
Russian companies have been able to win loans from Chinese banks even as U.S. and European sanctions shut many out of global markets since conflict broke out in Ukraine in 2014. China is encouraging international issuers to sell Dim Sum notes, denominated in offshore yuan, as it seeks to make the yuan a rival for the U.S. dollar as a reserve currency. The renminbi has the second-lowest volatility in major currencies and is the world's second most-used currency for trade finance.
"Russian corporates have a hard time issuing U.S. dollar bonds as several companies are excluded from the primary market because of the U.S. and European sanctions," said Victor Verberk, Rotterdam-based global co-head of credit at Robeco Groep NV. "It makes sense that Russian corporates are looking for alternate sources of funding for their business. Using the Dim Sum market may be one of them."
Closer ties between Russia and China help. The Asian country was Russia's biggest trading partner in the first five months, accounting for 11.2 percent of total turnover compared with 8.7 percent each for Germany and the Netherlands. Russia's trade slid 32.8 percent from the year-earlier period.
Chinese investors bought as much $1 billion of ruble debt this year, Finance Minister Anton Siluanov told state channel Rossiya 24 at a BRICS summit on July 9 that brought together leaders from Brazil, Russia, India, China and South Africa. This month, VTB became the first Russian bank to win a license to trade in China's interbank bond market. Iron-ore miner Metalloinvest Holding Co. borrowed $750 million from a syndicate including Chinese banks this month.
The yuan has been held at around 6.2 a dollar in the past four months as China hopes a stable exchange rate can bolster its reserve-currency bid and ease capital outflows. Its one-month implied volatility was 1.25 percent, the second-lowest in major currencies except the greenback-pegged Hong Kong dollar. That compares with 19 percent for the ruble. The currency was little changed at 6.2089 in Shanghai Wednesday.
"It is important for many corporates that potential currency risks can be hedged," said Robeco's Verberk. "The fact that the yuan is still managed toward the U.S. dollar makes it a more reliable market with manageable foreign-exchange risks."