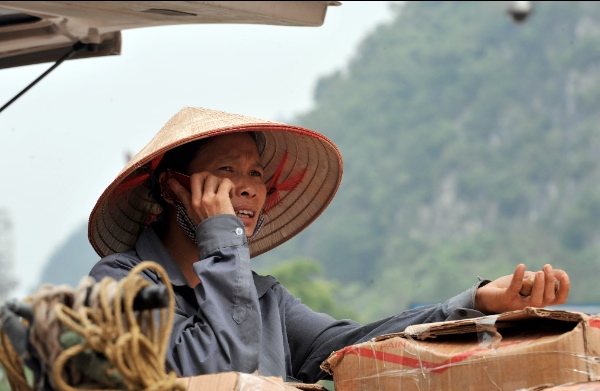 Trade between China and the ASEAN rose 1.6 per cent year on year to reach $224 billion in the first six months of the year, accounting for 12 per cent of China's total foreign trade.
Despite territorial skirmishes with ASEAN members Philippines and Vietnam, trade with China has grown manifold over the past few years. Bilateral trade between China and ASEAN reached $480 billion last year, up 8.23 per cent.
China has been ASEAN's largest trading partner since 2009, and ASEAN has been China's third largest since 2010.
China is stepping up engagement with ASEAN even as the US repeatedly asserts its seriousness about the Asia Pivot policy announced by President Obama in 2009.
The US secretary of defence, Chuck Hagel has said there was a clear US interest in remaining present in the Asian region given the economic transformation under way in Asia, and the emergence of an "astounding" new middle class.
"We are a Pacific power, we aren't going anywhere," said Hagel last year.
Bilateral trade between China and the ASEAN increased 10.9 per cent year on year to $443.61 billion in 2013, around 5.7 times that of 2003.
ASEAN and China are also negotiating on upgrading an existing FTA to ensure the pact remains commercially relevant.
In 2013, ASEAN received $8.6 billion foreign direct investment (FDI) from China, a whopping 60.8 per cent increase year on year. Earlier last year, ASEAN rebuffed a US proposal saying it was up to ASEAN to work with China to reduce tension in the South China Sea by improving compliance with a 2002 agreement, as they also work to conclude a binding Code of Conduct for maritime actions.
According to official Chinese data, the South China Sea covers 3.55 million square km. China, the Philippines, Vietnam and other nations lay contesting claims to these waters.
China exercises jurisdiction over about 2 million square km of the maritime territory. Many of the claimants have built facilities such as airstrips on some of the islets and shoals they occupy.
The 12th China-ASEAN Expo will be held in China from September 18-21.