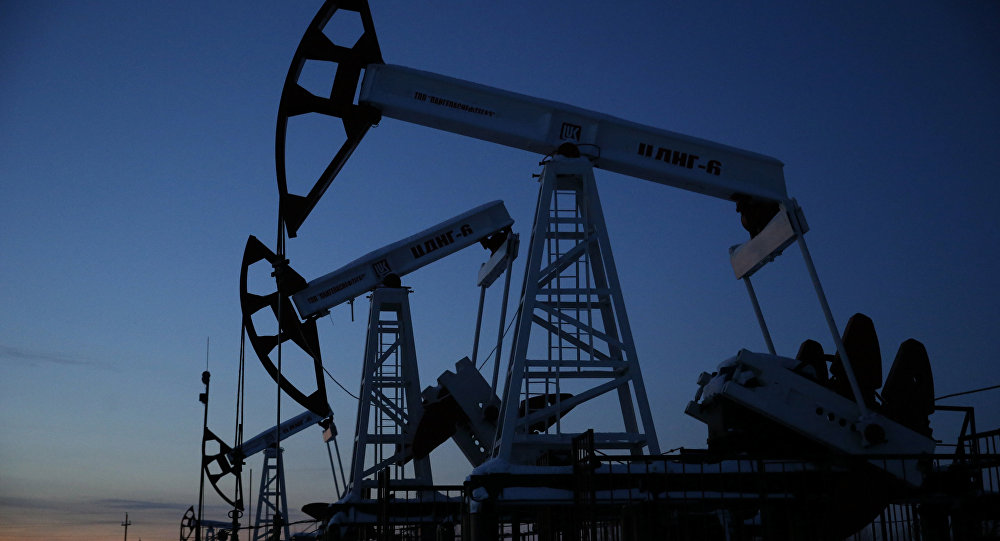 The Russian Energy Ministry estimates oil production in the country in 2016 and 2017 at around 537 million tonnes, Energy Minister Alexander Novak said monday.
Russia produced 534 million tonnes of oil in 2015.
"We have just confirmed the estimates for this year — 537 million tonnes — a bit higher than last year. There will be no increase in 2017," Noval told reporters.
The comments comes ahead of a meeting in Doha which is expected to finalize the Doha deal reached by Russia, Saudi Arabia, Qatar and Venezuela to freeze oil production at January levels throughout 2016.
Meanwhile, oil prices fell on Monday. Investors fear that the upcoming meeting in Doha on freezing oil output would not stabilize the global crude market.
Earlier in the day, the Brent benchmark crude was trading 0.36 percent down, at $41.79 a barrel. WTI futures dropped by 0.58 percent, to $39.49 a barrel.
Global oil prices plunged from $115 to less than $30 per barrel between June 2014 and January 2016, hitting their lowest levels since 2003 amid an ongoing glut in global oil supply. The slump has caused significant financial problems for many oil exporting countries.