Moscow notes the growing role of Latin America in the development of international relations, the speaker of Russia's lower house of parliament, Sergei Naryshkin, said Monday.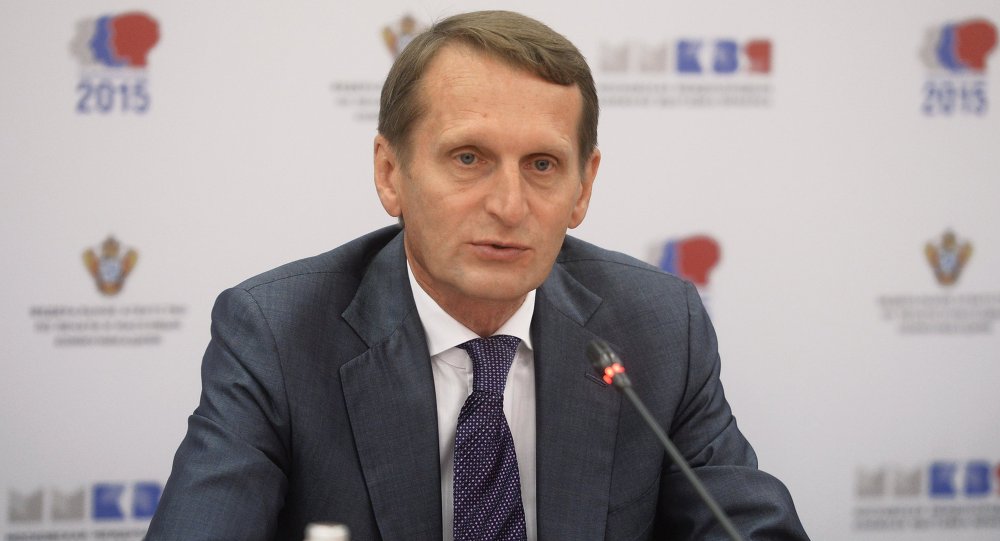 "I would like to stress that we see Latin America as an emerging center of the multipolar world, the one which plays an increasingly positive role in international affairs from year to year," Naryshkin said during a meeting with Vice President of Brazil Michel Miguel Elias Temer Lulia.
Cooperation with Latin American countries is an important direction of Russia's foreign policy, the lawmaker added.
Also Sergei Naryshkin noted that Russia highly appreciates the sovereign position of Brazil in relation to US and EU anti-Moscow sanctions imposed over the Ukrainian crisis.
"We appreciate the position of your country in relation to the unlawful sanctions imposed by the United States and the European Union on the Russian Federation. We understand how much pressure you have experienced and are still experiencing in this regard, but you continue to have such an independent, sovereign and principled position on this issue," Naryshkin said at a meeting with Brazilian Vice President Michel Miguel Elias Temer in Moscow.
Naryshkin observed that cooperation between lawmakers from the two states was efficient.
"I am confident that the intense interaction between the parliaments contributes to the development of relations between our countries literally in all spheres," he stated.
Since 2014, the United States, the European Union and its allies imposed several rounds of sanctions on Russia over Moscow's alleged involvement in the conflict in eastern Ukraine.
Deterioration of relations with the West prompted Moscow to develop stronger ties with Latin American and BRICS countries.
In July, Brazilian President Dilma Rousseff said that Brazil fully supports Russia's position that Western economic sanctions are counterproductive.