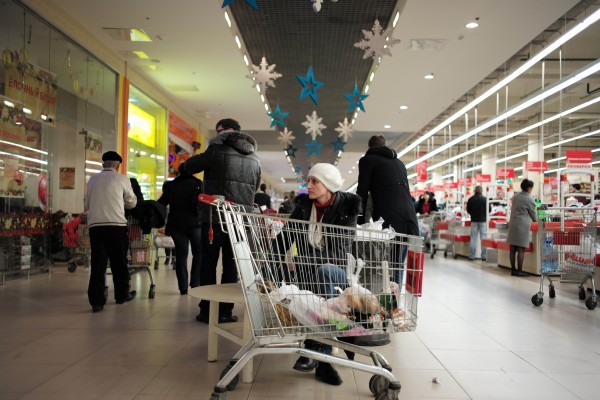 Russian investors will begin the first week of April with little bit of good news delivered to the local market.
According to the Federal Statistics Service, the Russian economy has contracted at a slower pace than previously predicted.
It contracted 3.8 per cent in Q4 in 2015. Some analysts had predicted a 3.9 per cent contraction.
Overall, GDP growth for the whole 2015 remains at 3.7 per cent.
And a new report from the Economic Development Ministry, the Russian economy will turn the corner in 2016 and show GDP growth once again in 2017 as long as oil prices remain above $45 a barrel.
Global oil prices currently pivot slightly below the $40 mark period, but some analysts believe it could reach $60 a barrel by 2018.
The ministry also revised up its overall 2016 GDP growth rate from 0.3 to 0.8 per cent.
The data backs the Russian Central Bank's March 18 decision to hold interest rates steady at 11 per cent on studies which showed a lower ruble enabled greater export of local manufactured goods and commodities.
The Russian Central Bank also said it expects the current 7.9 per cent inflation to ease to
four per cent by the end of 2018.
Russia last week was one of 23 Emerging Markets which experienced a rally in the currency and stock exchanges.
Moscow's benchmark MICEX has performed better since the beginning of the year, but at the end of last week was still trading lower than its monthly peak on March 18.
Russia's ruble currency jumped 0.7 per cent against the dollar on Wednesday, before slipping back down and then rising 1.18 per cent on April 1.
Russia's economy is heavily dependent on its oil and gas exports. Russian economists had warned that the country would be in trouble if oil prices were maintained below $30 a barrel. And for a while in February, the risk was considerable as oil prices fell to 11-year lows of $26.