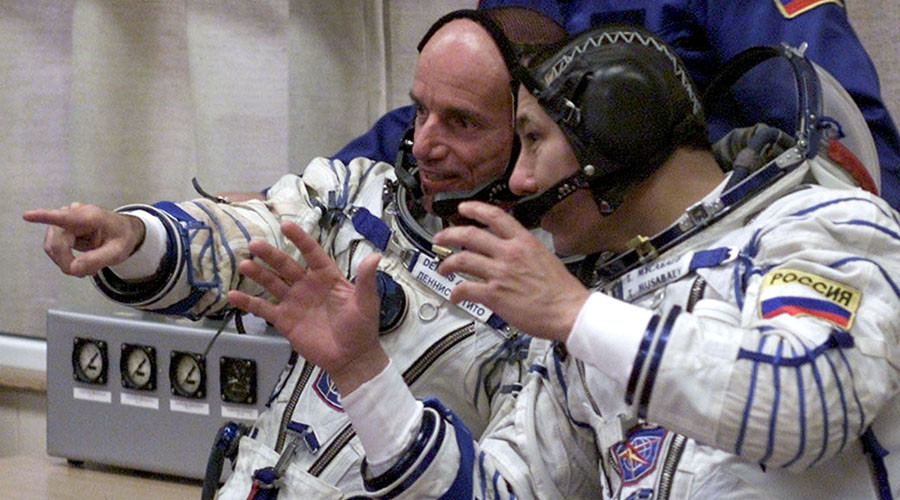 The Russian space agency Roscosmos has approved the first private project aimed at ferrying wealthy tourists into space. The company KosmoKurs has been licensed to develop a reusable system for space tourism flights, according to company CEO Pavel Pushkin.
"Our technical specification was approved by Roscosmos. The system's preliminary design will be created in accordance with the proposal," the CEO said as quoted by TASS.
The system includes a suborbital launch vehicle and spacecraft that could transport tourists at an altitude of 200 kilometers above the Earth.
The first 15-minute space trip is planned for 2020 with a ticket price of $200,000-$250,000. The company plans to provide flights for groups of six space tourists with an opportunity to spend 5-6 minutes in zero gravity. The capsule will be steered by one pilot.
Space tourism is considered to be a new business opportunity helping to push reusable rocket technology.
US-based spaceflight company Virgin Galactic introduced its new suborbital tourist spacecraft model called SpaceShipTwo last month. Designed for six tourists and two pilots, the space plane replaces the previous model that crashed in October 2015, killing a pilot and injuring the other. A two-hour flight at an altitude of 200 kilometer is projected to cost about $250,000.
The other company deeply invested in space tourism is an America's privately-funded Blue Origin.  The manufacturer flew unmanned test flight with its New Shepard launch vehicle last November and made a return trip in January.
Blue Origin will start providing short trips to experience a few minutes of weightlessness in space in 2018 if further testing goes well, according to company founder Jeff Bezos.
Russia was the first country to offer space tourism and an opportunity to visit the International Space Station. In 2001 American Dennis Tito paid a reported $20 million to become the first space tourist to fund his own trip to the ISS. The mission was launched by a Soyuz TM-32 spacecraft. He spent about eight days in orbit as a crew member. Another six space tourists followed Tito before Russia cancelled the program.