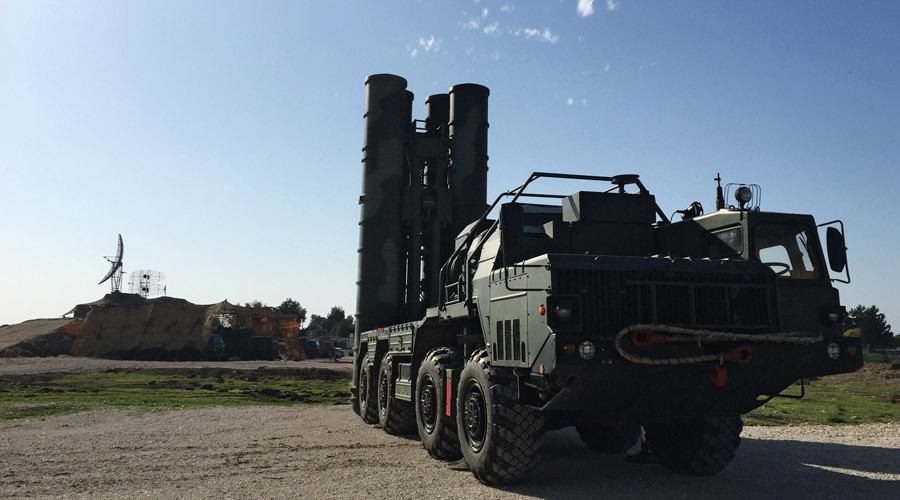 Moscow is awaiting a reply from New Delhi on the supply of S-400 Triumph anti-aircraft missile systems to India, according to Russia's Federal Service for Military-Technical Cooperation (FSMTC).
"The Federal Service has prepared a draft intergovernmental agreement on the supply of the S-400 systems to India and passed it to our partners, so we are awaiting a response," said the FSMTC deputy director Vladimir Drozhzhov on the sidelines of the Defexpo India 2016 exhibition as cited by TASS.
India's Defense Acquisition Council (DAC) approved the purchase of five regiments of S-400 air defense systems from Russia last December.
The cost of the deal was not disclosed. Local media suggest the cost of the air defense systems to India is about $6 billion.
If signed it will become the biggest defense deal between the two countries since 2001, when India agreed to buy 140 Sukhoi Su-30MK fighter jets.
Russia has pursued a policy not to sell its newest S-400s abroad before the rearmament and modernization of Russia's own air defense forces is completed. India might become the second country to operate the S-400s if the deal is completed.
Last year Russia signed a deal with China for the delivery of S-400s for which Moscow received an advance payment. The deal involves no less than six S-400 systems worth of $3 billion, according to media reports. The deliveries under the contract could start in the first quarter of 2017.
The S-400 Triumph is Russia's latest long-range anti-aircraft missile system, and is able to hit multiple-range air targets, including fighter jets, bombers, drones, ballistic and cruise missiles at ranges of about 400 kilometers. The S-400's digital target acquisition system and radar allow detecting and hitting several different targets at once.