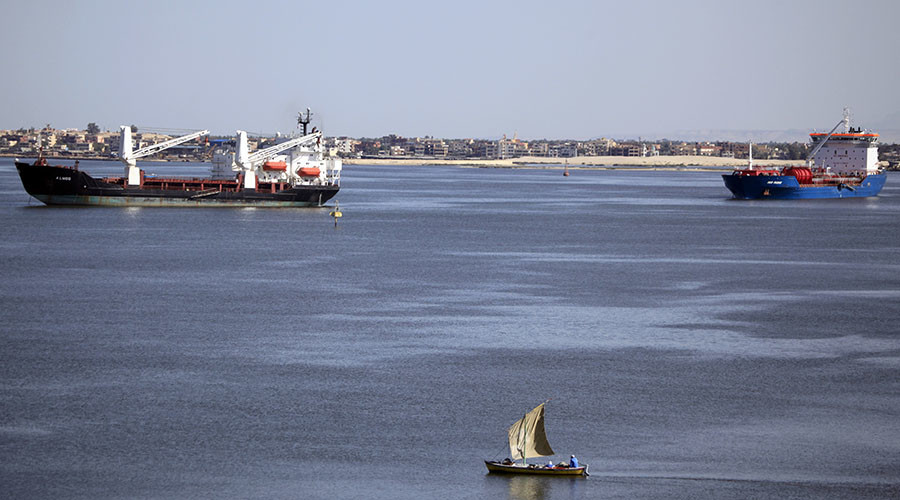 A number of leading Russian companies plan to invest $4.6 billion to create an industrial zone next to the Suez Canal by 2035, Lenta.ru cites the Russian Trade Ministry.
Most of the money will come from private investors. Russian companies Kamaz, GAZ, UAZ, Transmashholding, Gazprom Neft, Tatneft, Inter RAO and others will be part of the new industrial hub. According to the ministry, the new zone is expected to provide 77,000 jobs, while the resident companies can expect revenues to reach $11.6 billion.
Cairo said in February that Russia has selected East Port Said to establish an industrial park in Egypt. Construction of the two million square meter park will start in 2018.
Russian companies will design and construct the industrial facilities, jointly produce and supply various types of equipment, and provide the necessary technical assistance.
The new industrial zone will have a friendlier tax regime for resident Russian firms. The tax rate for companies in the project and personal income tax will be 10 percent. Sales tax will be abolished.
According to the CEO of Technopolis Moscow Igor Ishchenko, the new industrial park should become a platform for the expansion of Russian companies into Africa and the Middle East. "…The project involves creation of a comfortable and safe environment for working and living conditions," he said.
In 2014 Egypt announced the modernization of the Suez Canal, which is one of the world's major transportation routes. Originally, it was planned to complete the work in three years, but later it was reduced to 12 months. The new Suez Canal will include a huge range of services, as well as several industrial parks, including Russian, Chinese and Italian.
The decision to build the Russian industrial zone in Egypt was agreed by Russian President Vladimir Putin and Egyptian President Abdel Fattah Sisi in 2014.