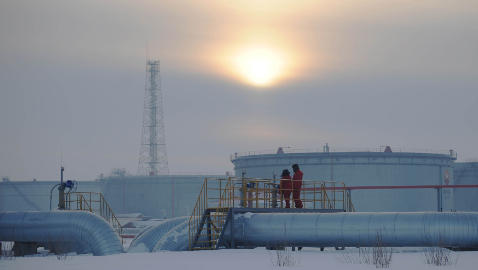 Venezuelan Oil and Mining Minister Eulogio del Pino said Thursday that his country will meet with Saudi Arabia, Russia and Qatar in mid-March to discuss how to stabilize oil prices.
Oil remains Russia's chief export.
"We have reached an agreement…in a yet to be determined city, to decide various proposals," Del Pino said in an interview with local broadcaster Telesur.
He also called on all OPEC members and allies to participate in the meeting so as to take broad actions to tackle the troubled market.
"We need to submit this agreement to the main oil producers in the world…and take a decision on how to stabilize the market," he added.
On Feb. 16, oil ministers of Venezuela, Saudi Arabia, Russia and Qatar signed a deal in Doha on coordinating actions to freeze oil production in a bid to stabilize global oil prices and ensure continued profits from the industry.
Venezuelan national oil company PDVSA also said the ministers have agreed to set up a monitoring committee "to follow up on the results of these actions."
The Venezuelan government has been actively seeking a freezing of production since mid-2015 as oil prices have fallen some 70 per cent since mid-2014 to below $33 per barrel on Wednesday.
The three OPEC members and Russia are seeking to halt the 40 per cent drop in oil prices over the past year resulting from a global crude glut.
Russia, Saudi Arabia, Qatar and Venezuela said this month after talks in Doha that they were ready to freeze production at January levels if other producers do the same.
Russian Energy Minister Alexander Novak also said it was "discussed with colleagues" that an oil price of $50 per barrel would suit consumers and exporters in the long term.
Oil and natural gas exports amount to almost half Russia's fiscal revenue, so depressed prices impact the whole economy.