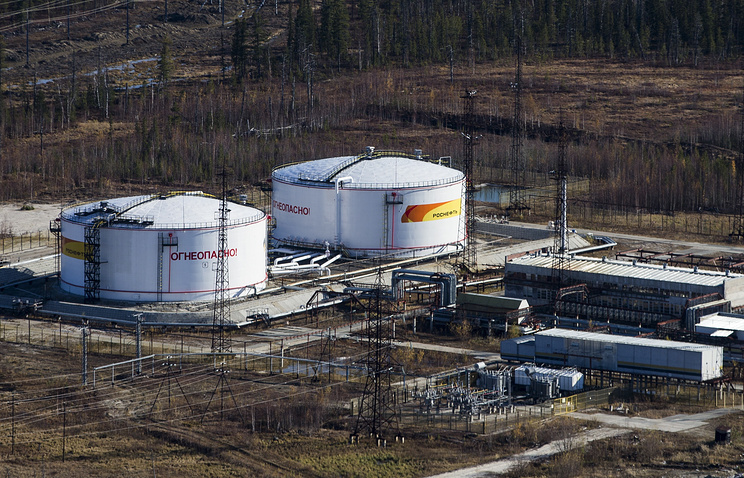 Rosneft will have to sell 19.5% of its shares to real investors in the Q1 2017 if the company buys them from Rosneftegaz through buy back, a source in the financial and economic bloc of the government told reporters on Friday.
"Everything is lined up, the entire schedule, so that the budget will receive the money before December 31, in order to fulfill all the macro-parameters. In case the procedure is not possible, Rosneft will allocate the money – the obligatory term is the Q1. Thus, in any case, this whole operation is performed for real investors," the source said.
The source confirmed that if Rosneft buys back shares from Rosneftegaz, it will be only an "interim procedure".
According to the source, the government knows a pool of investors who are ready to buy the shares of Rosneft, but it does not disclose them for time being.
"These are real investors. These are several different investors," the source said.
"It is not a cooked up operation. In fact if we did not know who these investors were, frankly speaking, we would not give Bashneft to them," the source said.
According to the source, the government might order Rosneftegaz to sell another 10% of Rosneft shares in 2017.
"Of course, it is possible. If sale of 19.5% of Rosneft shares is successful, then we probably will not have to sell 10% in Rosneft," the source said, answering a question about the sale of additional stake in the company.
Thus, the share of Rosneftegaz in Rosneft might be reduced to about 40% of the shares.
Bashkiria is unlikely to sell its stake in Bashneft to Rosneft 
According to the source Russia's Bashkiria republic will unlikely agree to sell its stake in Bashneft (25% plus one share) to Rosneft.
"I think they won't give it. For them it also has a symbolic meaning – so I don't think they will sell it," the source said.
From the very start of privatization process the administration of the republic repeatedly said that it did not plan to sell its stake in the company. Head of the region Rustem Khamitov said earlier that in December his government and Rosneft would sign an agreement on establishing a joint management in Bashneft. Besides that before the end of the year the parties would define the budget policy, settle tax and charity issues.
Rosneft CEO Igor Sechin told reporters that he had invited Khamitov to enter the new board of directors of the company and the head of Bashkiria gave his consent.
Privatization of 50.08% of Bashneft was postponed for an uncertain period following Khamitov's application to the federal authorities. But in late September the privatization process was resumed.
On October 12, Rosneft closed the deal on buying 50.08% of Bashneft from the state for 329.7 bln rubles ($5.2 bln). Bashkiria now holds 25% plus 1 share in Bashneft.